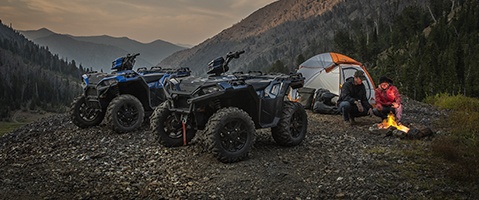 Use the correct techniques when performing maintenance, and installing accessories on your vehicle. Our how-to videos give step-by-step instructions for common service tasks.
Frequently Asked Questions
How do I find the make, model and year of my vehicle?
You can find make, model and year of the vehicle through the VIN search tool. If you don't know this information, we can help you locate the VIN on your vehicle.
How do I find the dimensions and weight of my vehicle?
Specs pages are available for Sportsman® models back to model year 2014 through the Model Archive.
Stay up-to-date on the proper maintenance techniques to keep your Sportsman® ATV running smoothly throughout the year. Find more articles in the Help Center.
Changing the Air Filter on an ATV
Detailed instructions on how to change the air filter on your Polaris ATV can be found here.
Listed in this article are the parts that make up the mounts and track kits for ATVs, as well as diagrams and part numbers.