Scrambler XP 1000 S Features

Designed to deliver unyielding durability with larger frame tubes, increased component size and improved designs for the confidence to push harder over any terrain.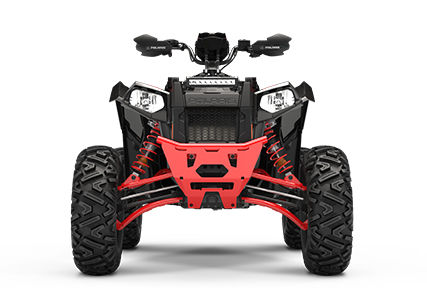 Throttle it, land it, abuse it and charge over the harshest terrain - with 31% larger main frame tubing, the chassis is one of the strongest we've ever built.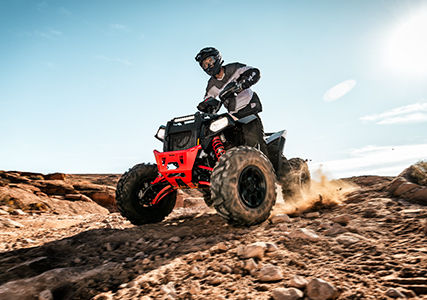 Stronger Front Differential
Straight from the racetrack, the Scrambler XP 1000 S utilizes the proven toughness of an RZR XP 1000 front differential and half shafts for a 15% increase in component strength.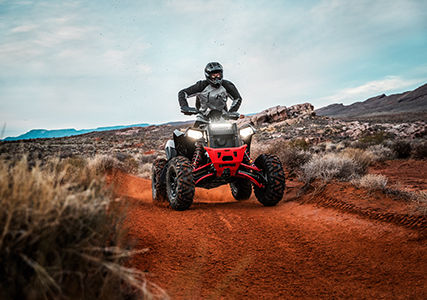 Hold the throttle wide open, this transmission is built to take it with 25% stronger components designed to perform in harmony with the massive travel, ground clearance and tires.
The Scrambler XP 1000 S excels where competitive designs stop. With more travel, more traction and more capability that redefines the category, you'll unlock performance beyond expectations.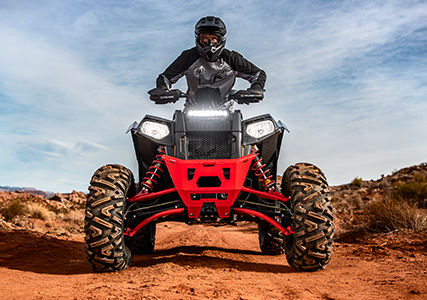 Stability of a 55-Inch Stance
Experience a new level of stability and performance with the industry's only 55" wide stance. Confidence to crawl jagged rocks, navigate deep ruts and straighten a twisted trail.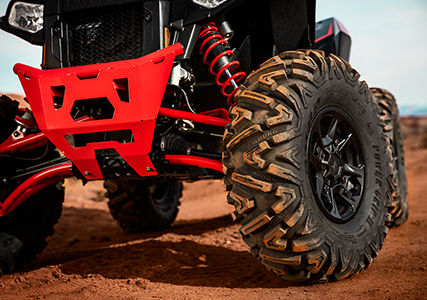 Extreme Traction of 27" Tires
Conform to any terrain and ride with optimum feedback. The front-to-rear matched 27" Duro Powergrip II tires provide perfect vehicle balance and traction while resisting punctures.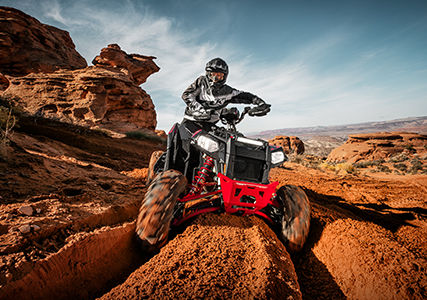 Overcome with 14.5" Clearance
Ride above unexpected and rutted terrain. A combination of suspension stroke, arched A-arm design and tire size delivers the all-terrain capability of 14.5" of ground clearance.
MORE TRAVEL, MORE CONTROL
Take control in the most challenging terrain with a long-travel suspension design and revised steering geometry that delivers pure performance with no surprises.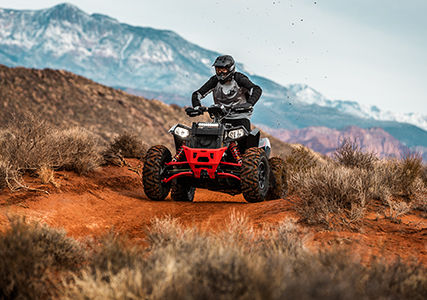 14" Long Travel Suspension
Experience a plush ride and optimum control with advanced suspension geometry that reduces unwanted wheel scrub and delivers 12.5" of front travel and 14" of long-travel at the rear.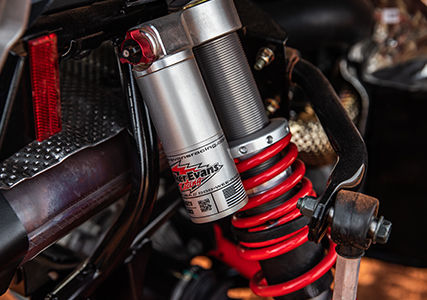 Premium 3-Way Adjustable Shocks
Dial in control with the industry's most advanced shock package featuring premium Walker Evans® shocks with dual coil spring, high and low speed compression and rebound adjustment.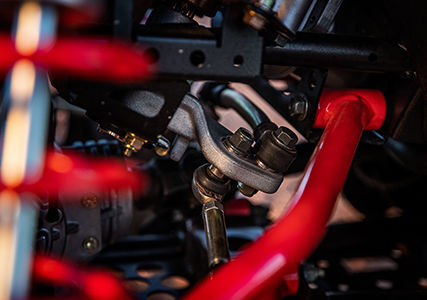 Predictable Steering Geometry
Eliminate unwanted and unpredictable bump-steer and conquer rough trails with the smooth precision and forgiving steering geometry of our exclusive ProSteer linkage.
Grab hold and experience the seamless and intuitive control that happens when you design an ATV that delivers near perfect driver positioning and ergonomics. With the Scrambler XP 1000 S, driver and machine become one resulting in a performance advantage and seamless comfort.
Feel the perfect fit with performance-bend handlebars and adjustable 3-inch riser that deliver optimum ergonomics for high-energy, active riders.
With a push of button, select the ultimate in response and acceleration that will make your forearms ache; or refined performance that's always smooth
Light up the night and ride longer with a fully integrated 11-inch Pro Armor lightbar. Powerful LEDs deliver a far-reaching beam for added confidence.