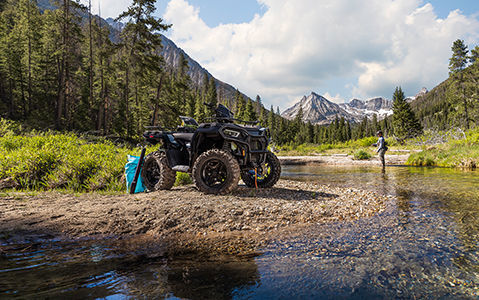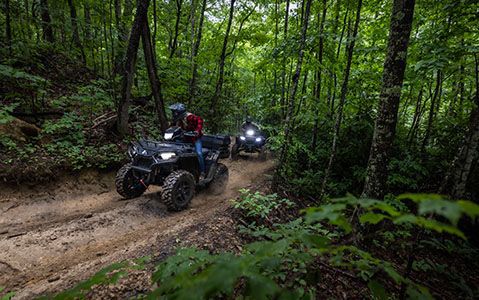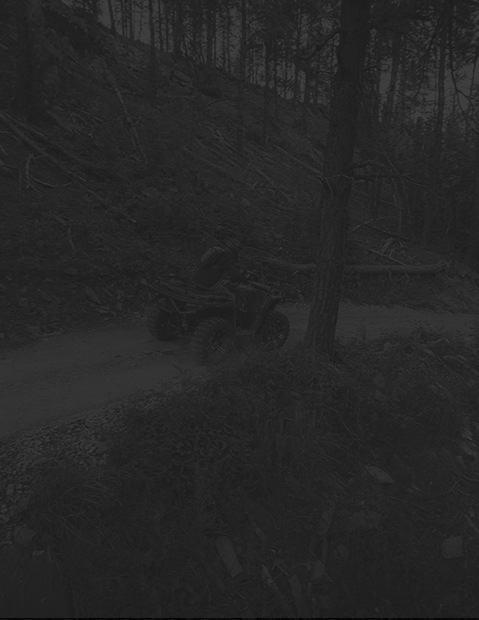 Legendary Sportsman suspension delivers the smoothest ride to absorb bumps of all sizes. The industry's fastest engaging on demand all-wheel drive system & class-leading ground clearance gives more traction & rides over even bigger obstacles.
Stronger, quieter, and more durable. Battery with easy charging access ensures reliable starts. Sealed suspension bushings stay smooth, quiet, and cut down maintenance. And 25", 6-ply construction tires add durability and puncture resistance.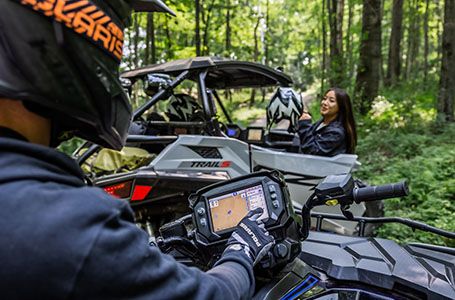 More accomplished than ever before with best-in-class integrated storage, an increased 1,350 lb towing capacity, a combined 270 lb rack capacity, and all new accessories. This machine boasts the most ease of use yet.
Customize your Sportsman 570 with individual accessories to take your riding to the next level.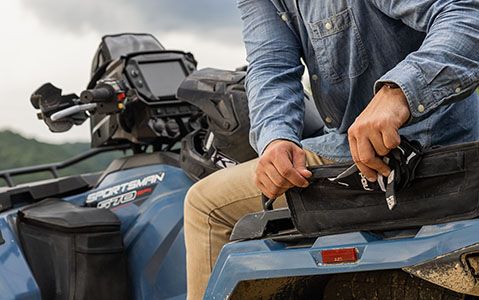 Sportsman 570
Starting at
$8,799
CA MSRP
The best-selling automatic 4x4 ATV in the world, upgraded to be the smoothest, strongest, and most versatile machine on the market.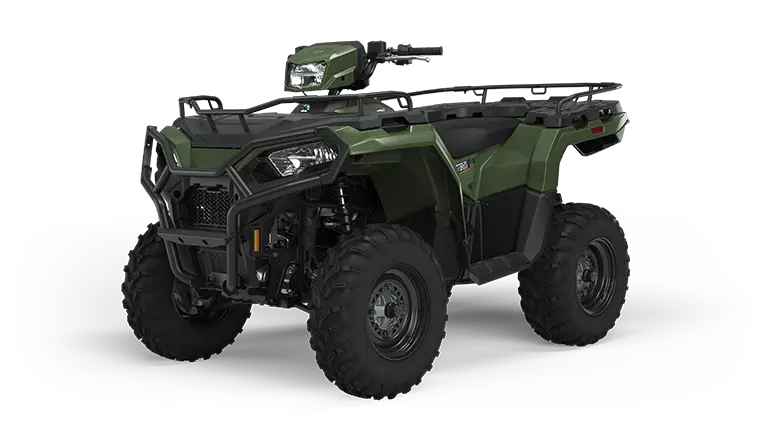 Sportsman 570 EPS
Starting at
$10,299
CA MSRP
Legendary 570 performance with the new Multi-Select Electronic Power Steering, Twin tail lights, Front bumper, and Front and Rear Rack Extenders.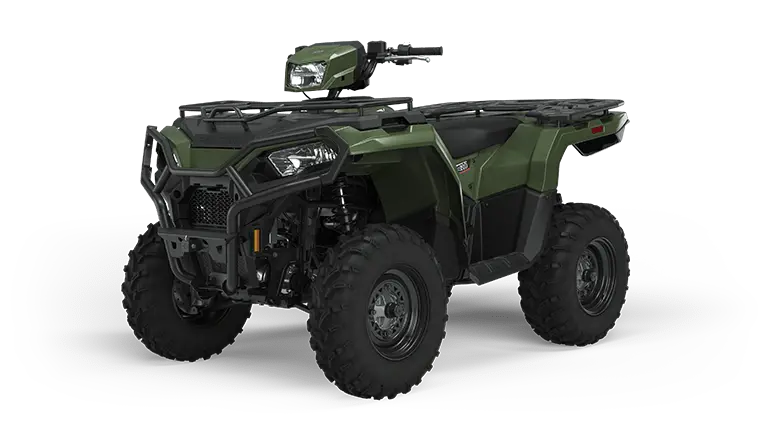 Sportsman 570 EPS Utility
Starting at
$10,849
CA MSRP
All the great features of the Sportsman 570 EPS, plus switchable rear power port so you can tackle any job.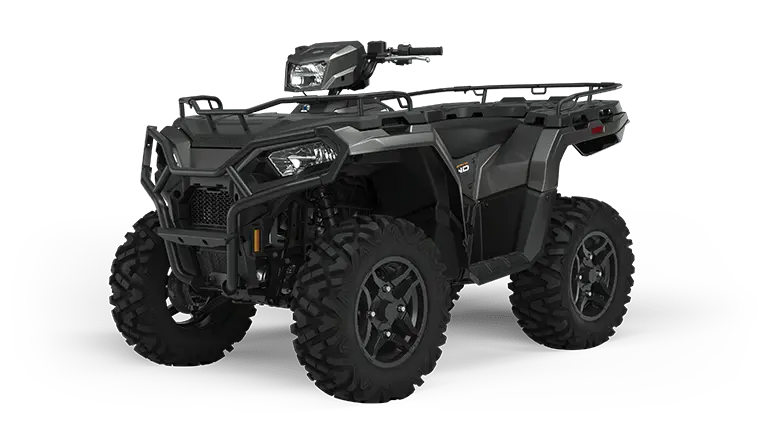 Sportsman 570 Premium
Starting at
$10,899
CA MSRP
Legendary 570 performance, upgraded with premium features for the ultimate ride. Go further with 1,350-lb towing capacity, and show your style with premium paint and custom graphics.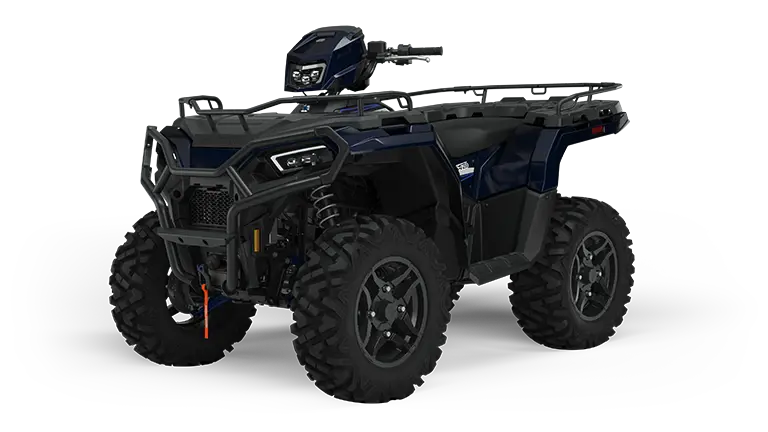 Sportsman 570 Ride Command Limited Edition
Starting at
$14,299
CA MSRP
Enabled with the industry-exclusive technology with GPS navigation and Group Ride that keeps you connected even without cell service. Never lose your way and stay with your crew, as you ride further to explore new trails. Getting into the outdoors just got smarter.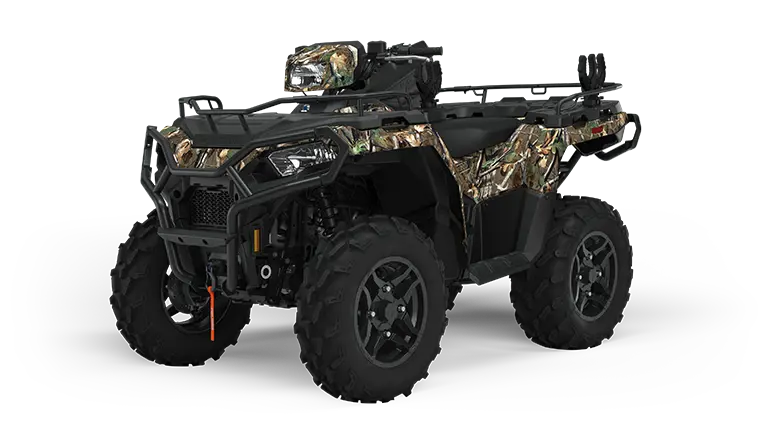 Sportsman 570 Hunt Edition
Starting at
$13,299
CA MSRP
Take your hunt to the next level with a factory-equipped Kolpin Gun Boot, Rhino Grips, and more. Paired with the legendary 570 ride experience, go further than ever before.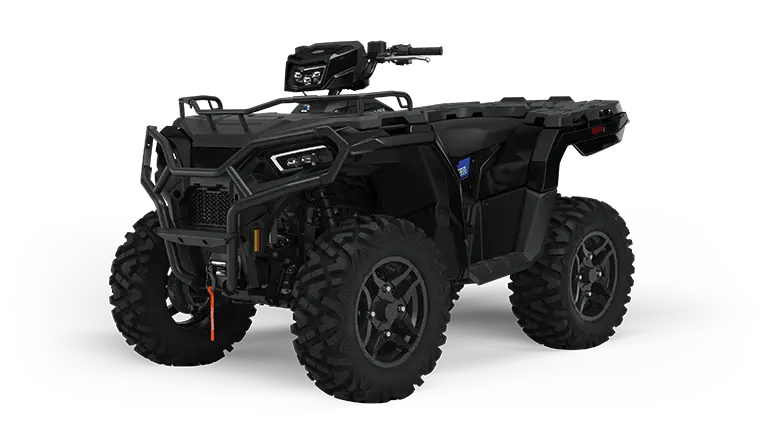 Sportsman 570 Trail
Starting at
$11,899
CA MSRP
Take control of your ride with the Sportsman 570 Trail. Precision engineered with upgrades such as rugged front, 26" duro tires, a 2,500 lb. Polaris HD winch, and so much more to elevate your ATV experience.
Sportsman 570 Utility HD
Starting at
$11,699
CA MSRP
Get more done with infinite tie-down versatility with front and rear metal racks. Have more confidence in the field or through the brush with a front utility bumper.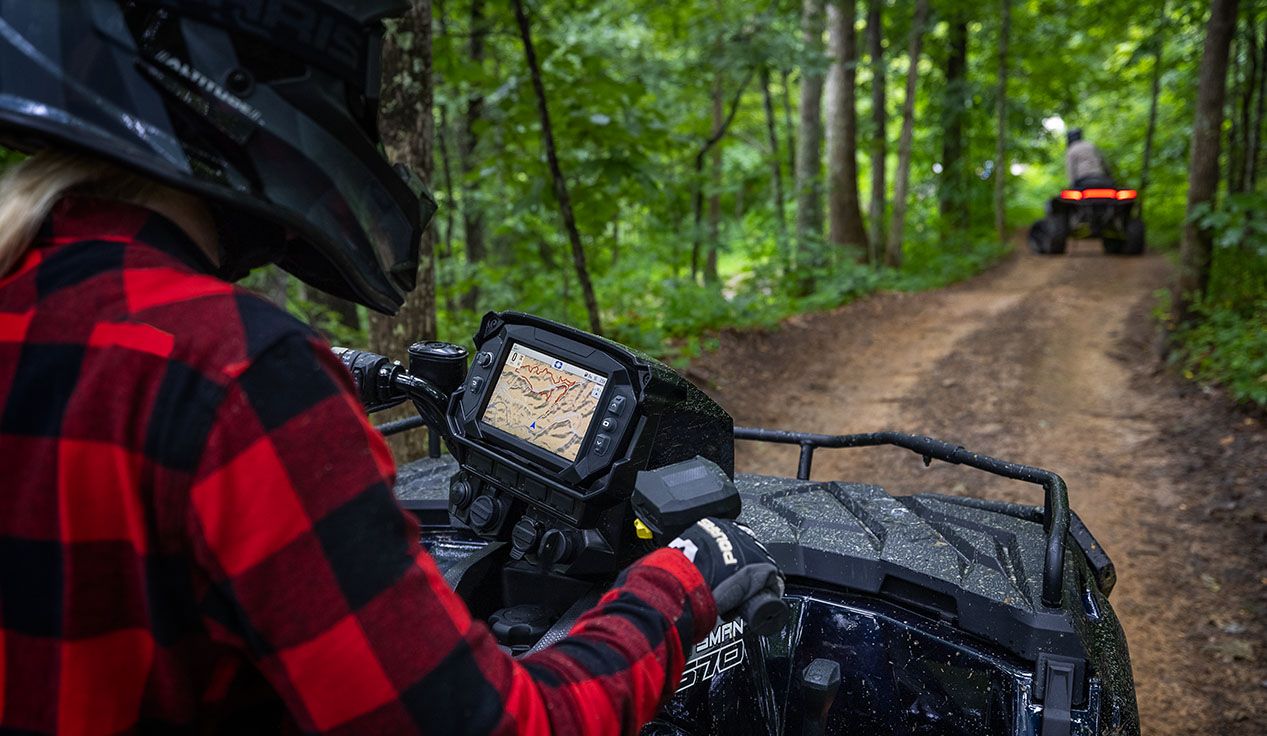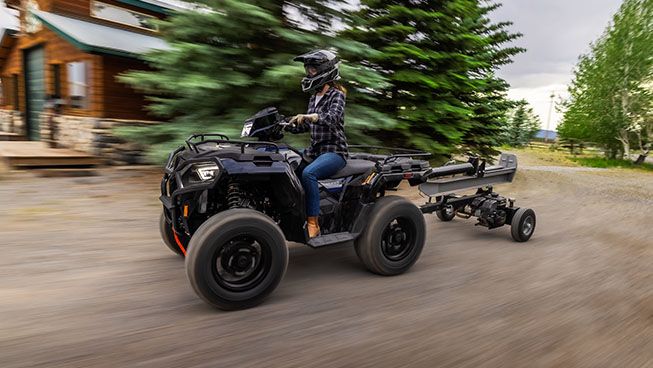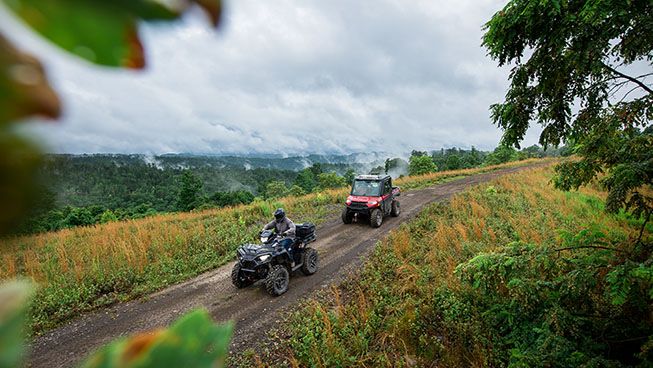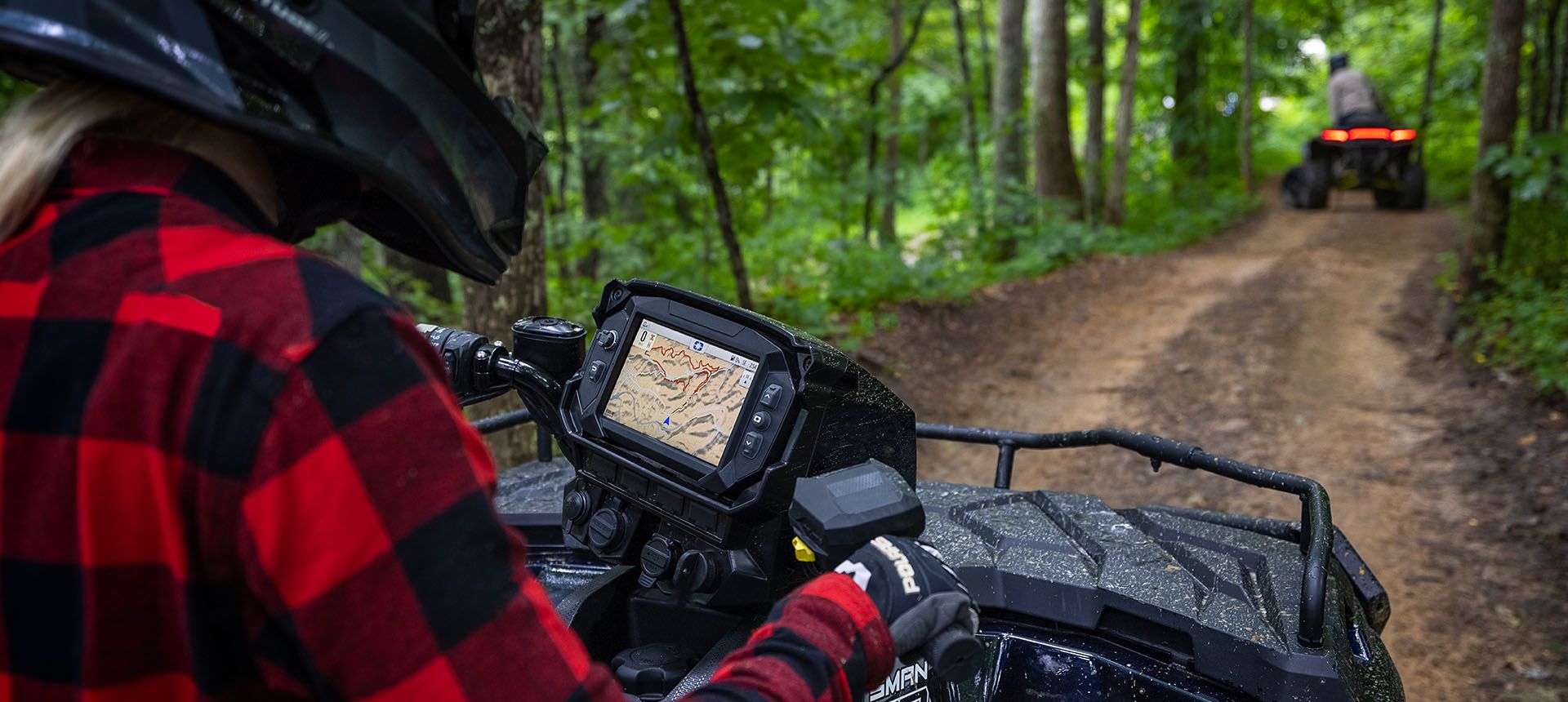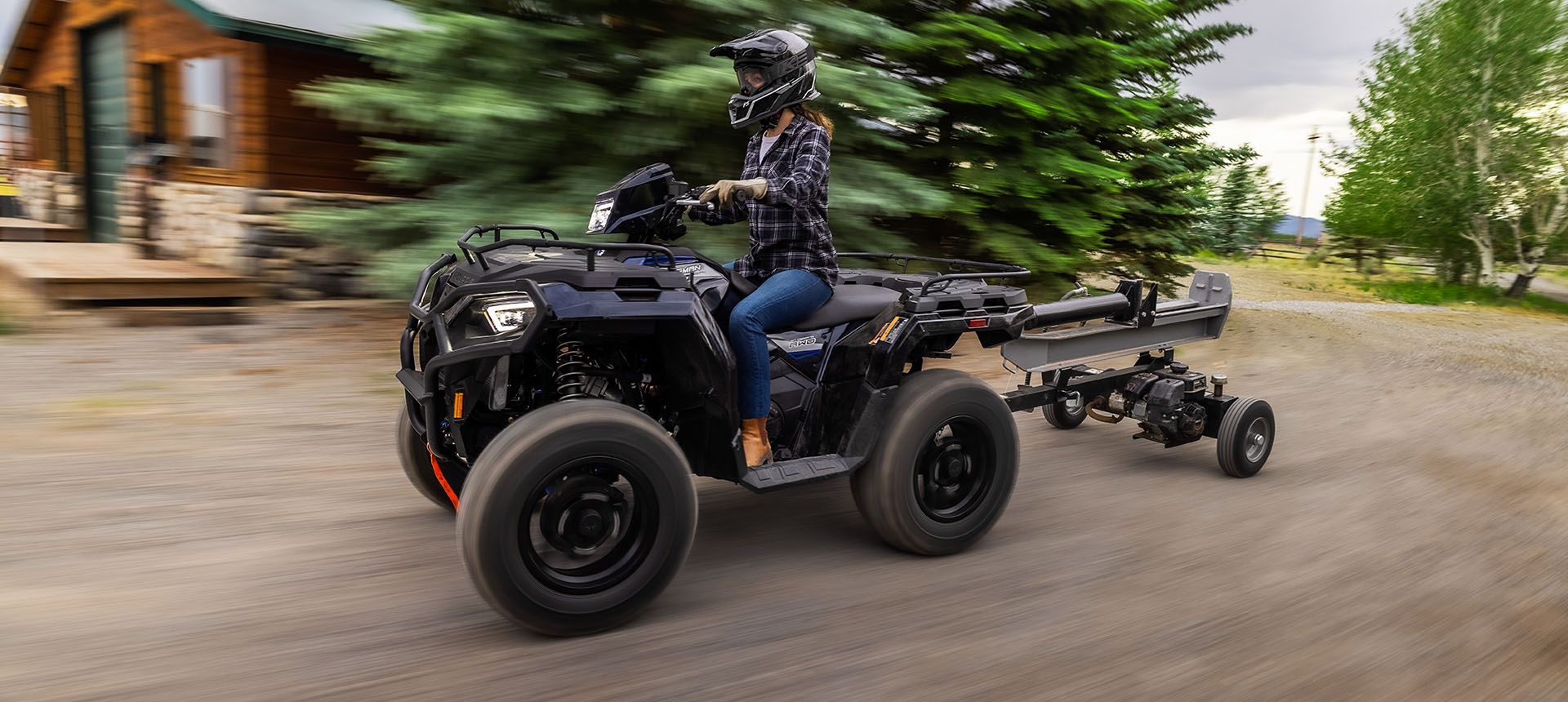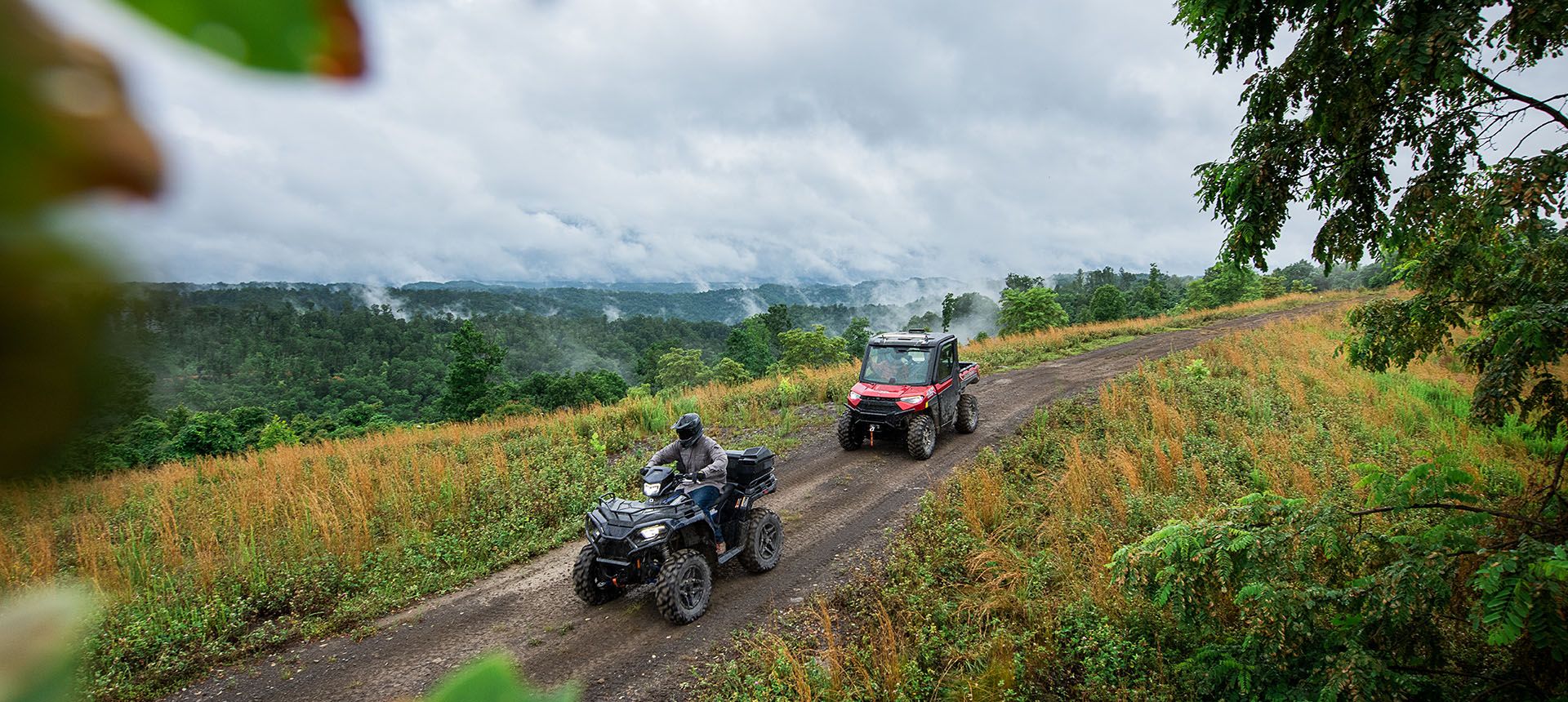 RZR XP Trails & Rocks Edition Gallery
( / )
* Manufacturer's suggested retail price (CAD) subject to change. The CAD is subject to a potential maximum increase of 5% for pre-ordered vehicles that ship after March 31, 2022. CAD also excludes destination and handling fees, tax, title, license and registration. Dealer prices may vary.

All pricing, specifications, claims, and information contained on this website are based upon current knowledge available at time of publication and are subject to change without notice, and Polaris assumes no responsibility for changes in pricing or specifications. Polaris assumes no responsibility for any inaccuracies, opinions, or omissions on this website. ©2021 Polaris Inc.