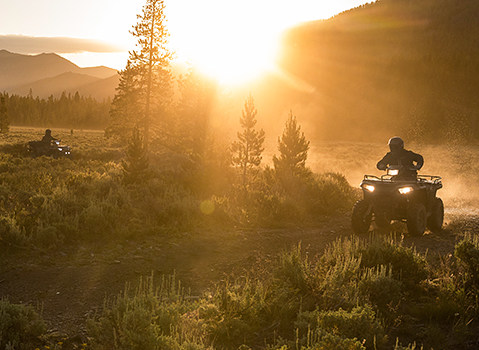 Equipped with Multi-Select Electronic Power Steering that allows you to alter the level of steering assist provided for ultimate comfort and riding confidence.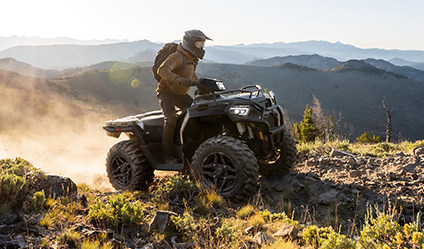 One Touch On Demand All-Wheel Drive
Many ATVs claim to have four-wheel-drive but only ours can sense the slightest wheel spin and automatically deliver power to the wheels for traction.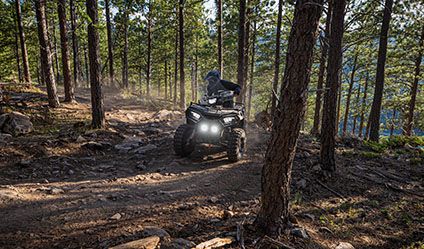 Smoother Engine Braking System
Enjoy smoother acceleration and deceleration with improved clutching and integrated Engine Braking System on EPS & Premium Models.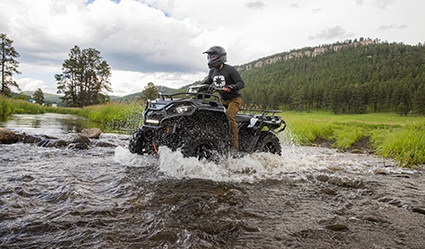 Class-Leading 11.5" Ground Clearance
Travel even more rough terrain. The Sportsman 570 suspension smooths out bumps on the trail. Easily ride over obstacles with increased ground clearance.
When you have a reputation of strength and toughness you need to back it up. 570 is stronger and more durable than ever before.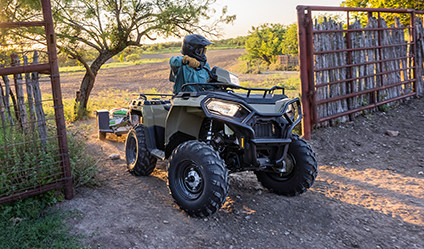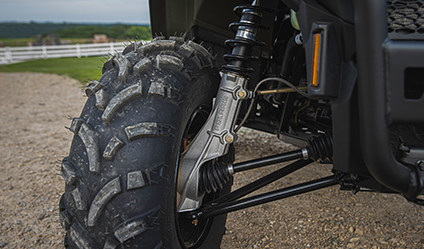 Sealed Suspension Bushings
Keep mud, dirt and water out and eliminate unwanted suspension squeaks with sealed bushings for smoother travel and reduced maintenance.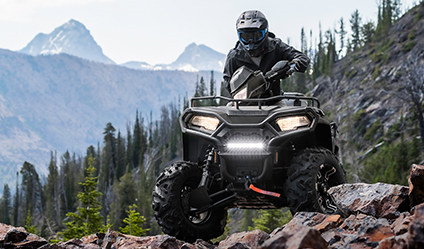 Available on EPS & Premium trims, new CV Guards add more protection for control arms and CV boots from low brush, rock, and mud.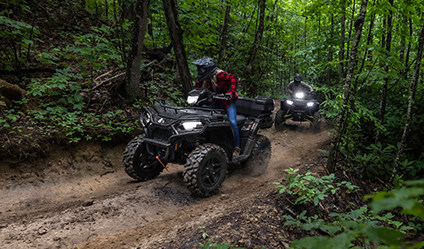 Available on Premium trims, 26" Duro Tires on 12" Aluminum Wheels gives you the confidence to keep traction in loose terrain.
Powerful Battery & Easy Access Charging
78% more cold-cranking amps for more guaranteed starts. When you store for longer, the in-pod mounted battery charging port offers additional protection.
Smart integration, can-do capability, and hundreds of custom accessories that make the 570 one of the most trusted & versatile ATVs.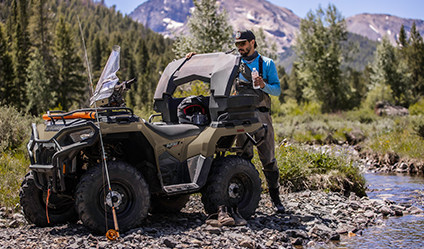 44 Horsepower From The Polaris ProStar Engine
Whether you're idling, pulling a load, or ripping a trail, the electronic fuel injection Prostar engine gives you power that's both strong and easy to use.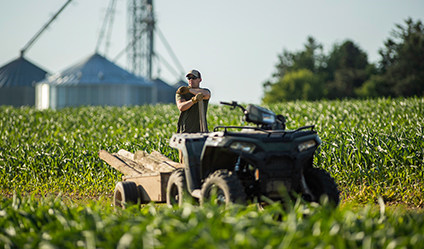 Equipped with the power to pull and the confidence to roam, the 570 gives you the maximum versatility. Get more done, check things off your to-do list quicker, and have more confidence from task to trail.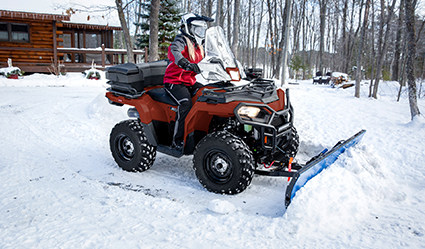 Enjoy added convenience with the 570, we also made it easier to add with a pre-wired, plug & play harness for a winch, plow or hand warmers.
**Availability of some equipment, options and/or features, may be limited or not available due to global supply issues affecting our industry. Please continue to build your vehicle and request local dealer price but be sure to work with your local Polaris dealer to ensure the vehicle you purchase includes all expected features and equipment.

All pricing, specifications, claims, and information contained on this website are based upon current knowledge available at time of publication and are subject to change without notice, and Polaris assumes no responsibility for changes in pricing or specifications. Polaris assumes no responsibility for any inaccuracies, opinions, or omissions on this website. ©2022 Polaris Inc.