Filter your results by vehicle
No Records Found for Search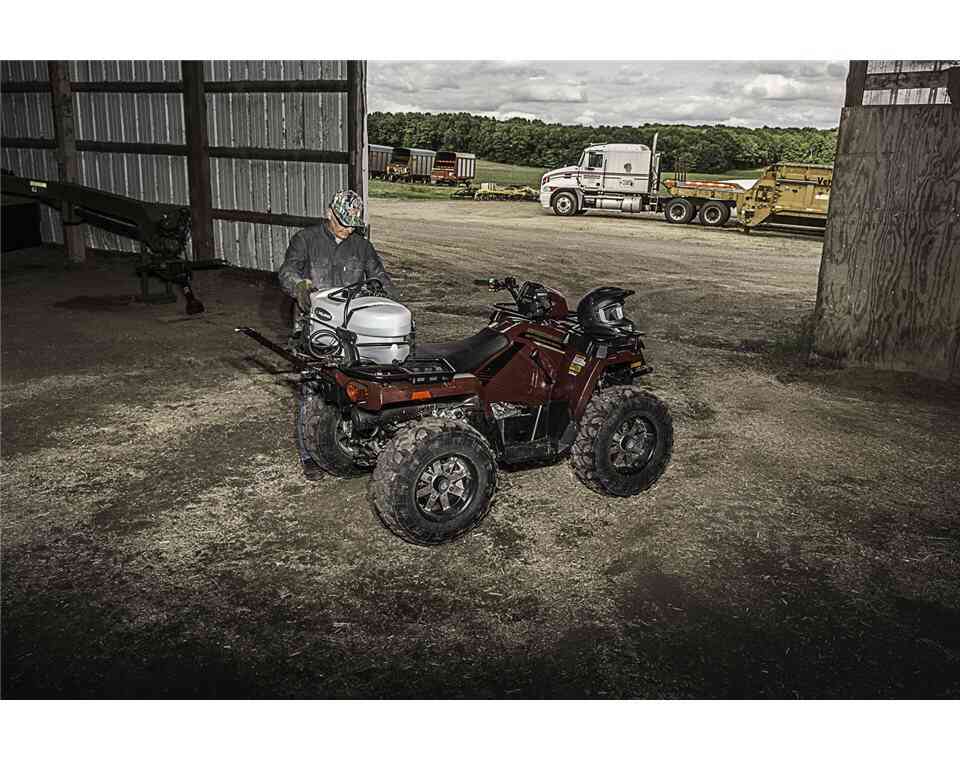 Do More Work with the Right Attachment
With the right attachment for your ATV, you can get more work done with less hassle. While ATVs were once considered a way of transporting people and materials around the farm, they are now seen as highly capable farm tools with powerful engines and drivetrains. With Sportsman® ATV attachments, like the Tandem Axle Metal Utility Cart, you can haul up to 1,000 pounds of material on all types of terrain. Browse the rest of our wide selection of Polaris® ATV attachments that are right for you.
Make Quicker Work of Big Jobs
When you're on a job, efficiency is of the utmost importance, but you must have the right tools. From trailers to sprayers, Polaris® offers multiple ATV attachments and accessories designed to make work easier when using your Sportsman® ATV. Built for durability and reliability, our ATV lawn attachments will stand up to the test of even the toughest jobs.
Add Versatility to Your ATV
Add additional utility to your ATV with a Polaris® Sportsman® attachment. Designed to military specifications, military-tested and proven, our Polaris® Sportsman® ATV attachments are built tough. Get bigger jobs done with the help of our Metal Utility Cart attachment, which allows you to hold up to 17 cubic feet of heaping material such as brush or hay. Just like our ATV's, our attachments can handle any terrain and roll on heavy duty off-road tires.
Easy Installation and Integration
When it comes to our ATV attachments and accessories, installation is a breeze. Each attachment comes with a premium one year from purchase warranty and we're happy to answer any questions you may have about your Polaris® Sportsman® attachment. For the rest of your Polaris® Sportsman® needs, visit our Apparel, Accessories and Parts & Service pages for more ways to customize your experience.