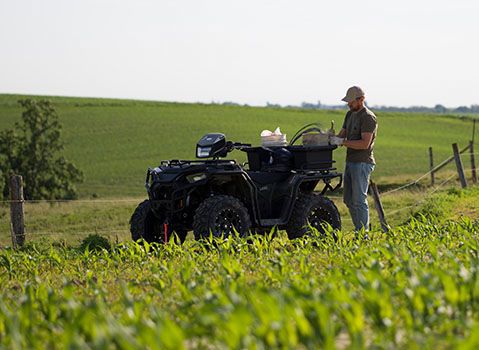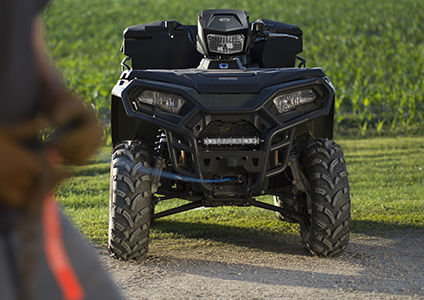 A Polaris Engineered winch is designed to help you get the job done right, get you on your way faster, and prepare you for the unexpected.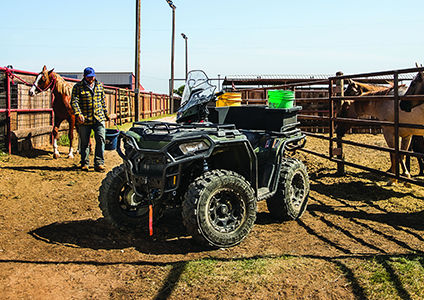 Keep your vehicle protected from debris and rough terrain with front and rear brushguard options. Take it to the next level with body armor to add style and full vehicle protection to your ride.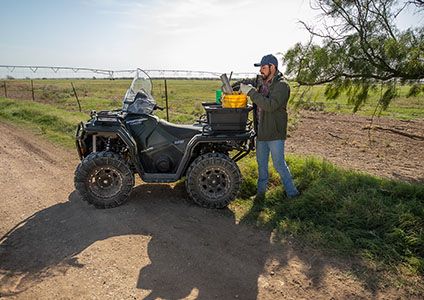 Shield yourself from the elements so you can enjoy your ride to the max. Choose your preferred amount of coverage with short, mid and tall options.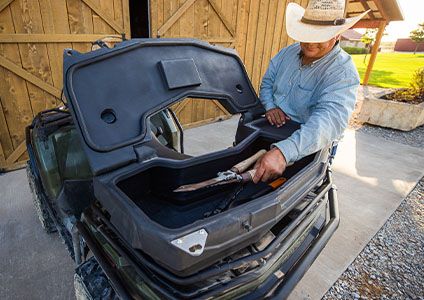 Bring along your gear and keep it protected from the elements with weather-resistant storage options made for the front to the rear of the vehicle.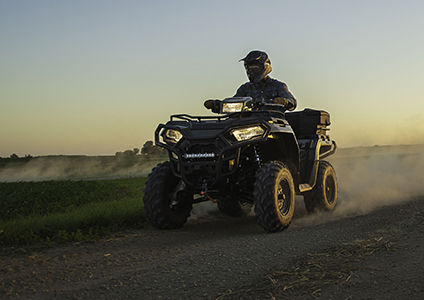 With an assortment of RIGID® and Pro Armor lighting options available, you can keep going even after the sun sets.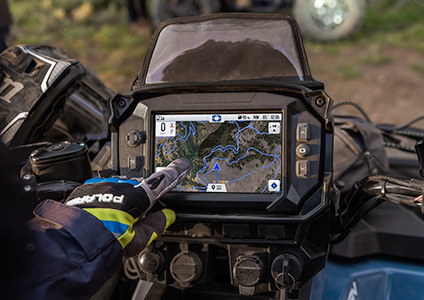 7" Display Powered by Ride Command
Stow your phone, keep your hands on the bars and ride confidently to the next destination with your crew using the 7" Display Powered by RIDE COMMAND.
Four collections made for Sportsman
Meet the four Collections chosen by our experts to help you get more out of your Sportsman, whether for work, play, or the pursuit, no matter the season.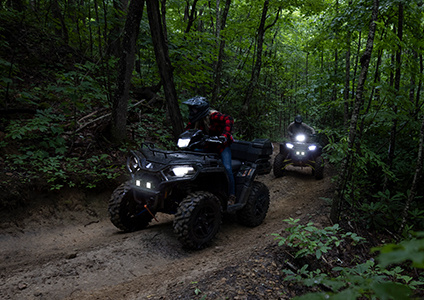 COMFORT ESSENTIALS COLLECTION
Extend your day out on the trails with a collection of accessories that enhance comfort, help overcome obstacles, and added storage to carry all you need.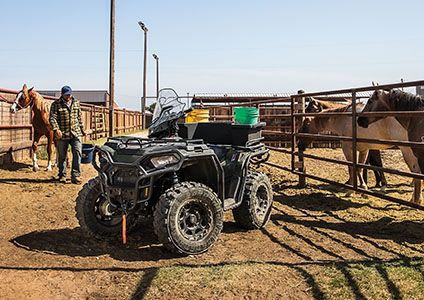 Haul your tools, gear, and more with our utility-focused accessories designed to help you get the job done quicker and easier around your property, farm, or ranch.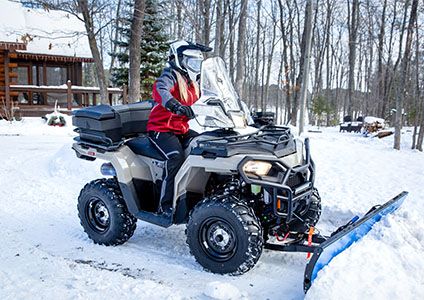 This accessory collection will help you conquer the toughest winter chores and maximize your comfort.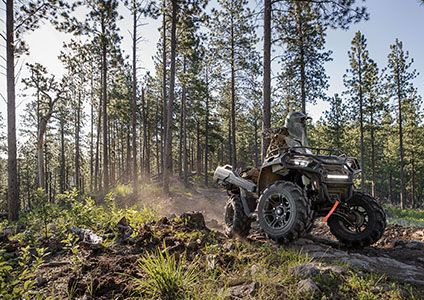 Keep your hunting gear secure through rough terrain and successfully bring back your game. Our collection of hunt accessories will make your Sportsman your new favorite hunting partner.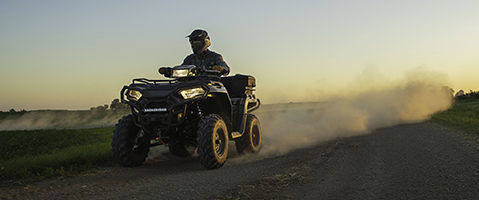 * Manufacturer's suggested retail price (MSRP) subject to change. The MSRP is subject to a potential maximum increase of 5% for pre-ordered vehicles that ship after March 31, 2022. MSRP also excludes destination and handling fees, tax, title, license and registration. Dealer prices may vary.

All pricing, specifications, claims, and information contained on this website are based upon current knowledge available at time of publication and are subject to change without notice, and Polaris assumes no responsibility for changes in pricing or specifications. Polaris assumes no responsibility for any inaccuracies, opinions, or omissions on this website. ©2021 Polaris Inc.