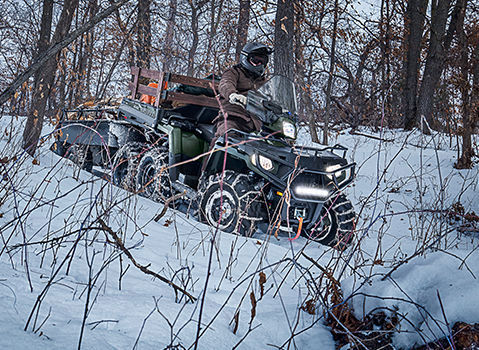 EL MEJOR 6X6, FABRICADO CON RESISTENCIA PARA LOS TRABAJOS MÁS GRANDES
Un ATV diseñado específicamente para enfrentarse a los trabajos más difíciles con facilidad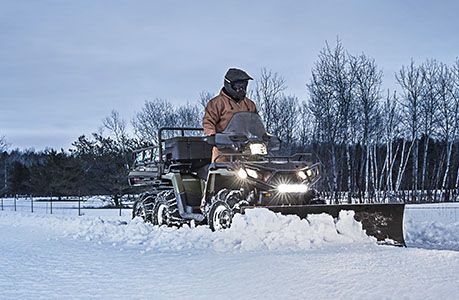 MANEJAR CON MAYOR INTENSIDAD
Tome las curvas cerradas y transite terrenos difíciles con un recorrido de 9.5 in con suspensión trasera independiente (IRS), altura libre desde el suelo de 11.5 in y un sistema de pasajeros integrado para que ambos se sientan cómodos y plantados en las cuatro llantas durante todo el día.
Chasis de uso industrial, un motor ProStar con potencia de 44 HP con levas superiores dobles e inyección electrónica de combustible (EFI) para mantenerlo en movimiento en cualquier clima. Agregue capacidad de remolque de 1500 lb, capacidad de carga útil de 1115 lb y caja trasera de descarga de 800 lb para estar listo para cualquier cosa.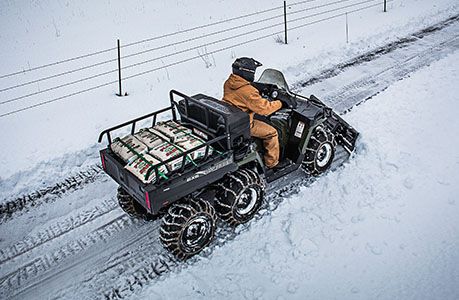 DURADERO. CONFIABLE. RESISTENCIA LEGENDARIA.
6x6, verdadera AWD a demanda para brindar la mejor tracción, sistema de frenado de motor (EBS) con control de descenso activo (ADC), el sistema de carga más grande de la industria y tanque de combustible de gran volumen de 6.75 gal; este Sportsman nunca se rendirá antes que usted.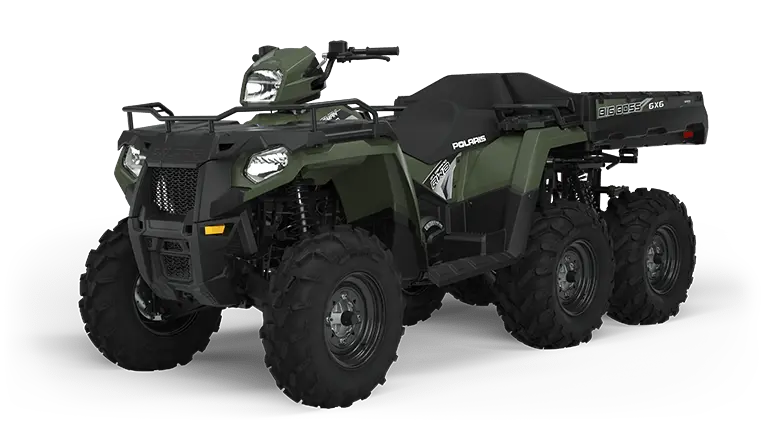 ANCHO

1.21 m (48 in)

HP

44

ALTURA LIBRE

11.5 in
Sportsman 6x6 570
Desde
$12,599
Precio de venta sugerido por el fabricante en EE. UU.
Se aplicará un recargo logístico de $200.
Más cargo y configuración de destino.
Trim & Color Options
Sage Green
INCLUDES
Versatile 1-up and 2-up Integrated Passenger Seating System
Close-Ratio True On-Demand AWD/2WD
44 HP ProStar Engine
Multi-Select Electronic Power Steering (EPS)
9.5" Travel Independent Rear Suspension
Engine Braking System (EBS) with Active Descent Control (ADC)
1,115 lb Payload Capacity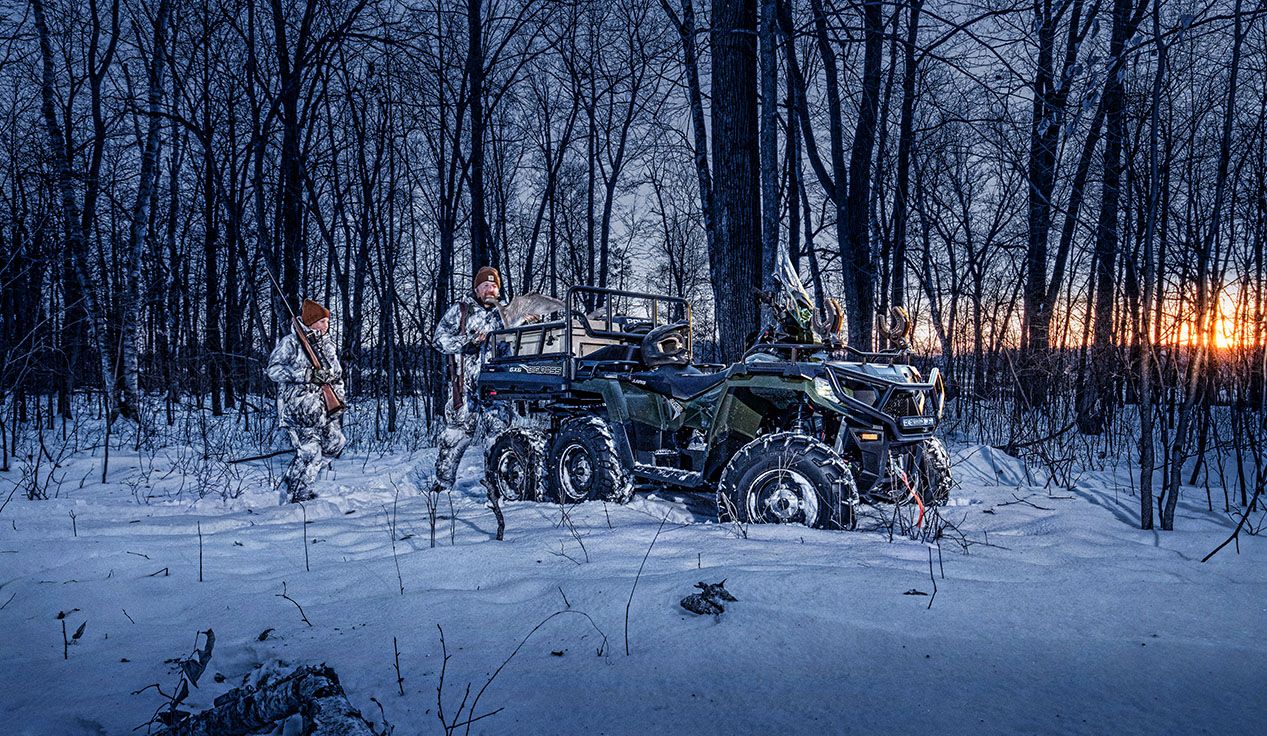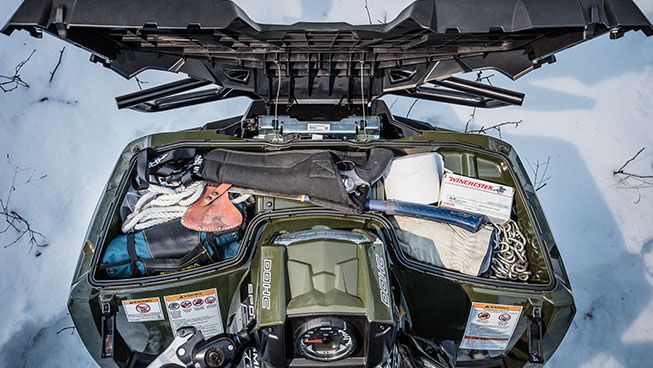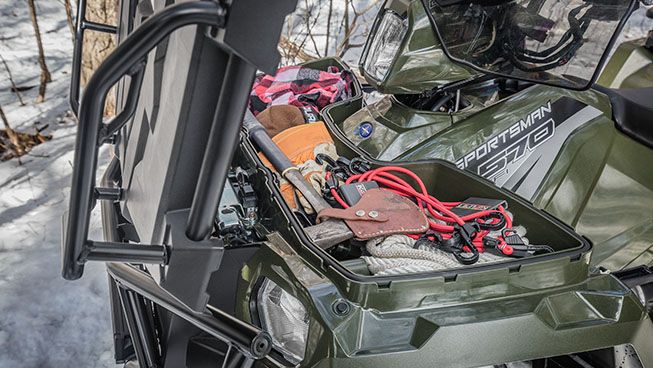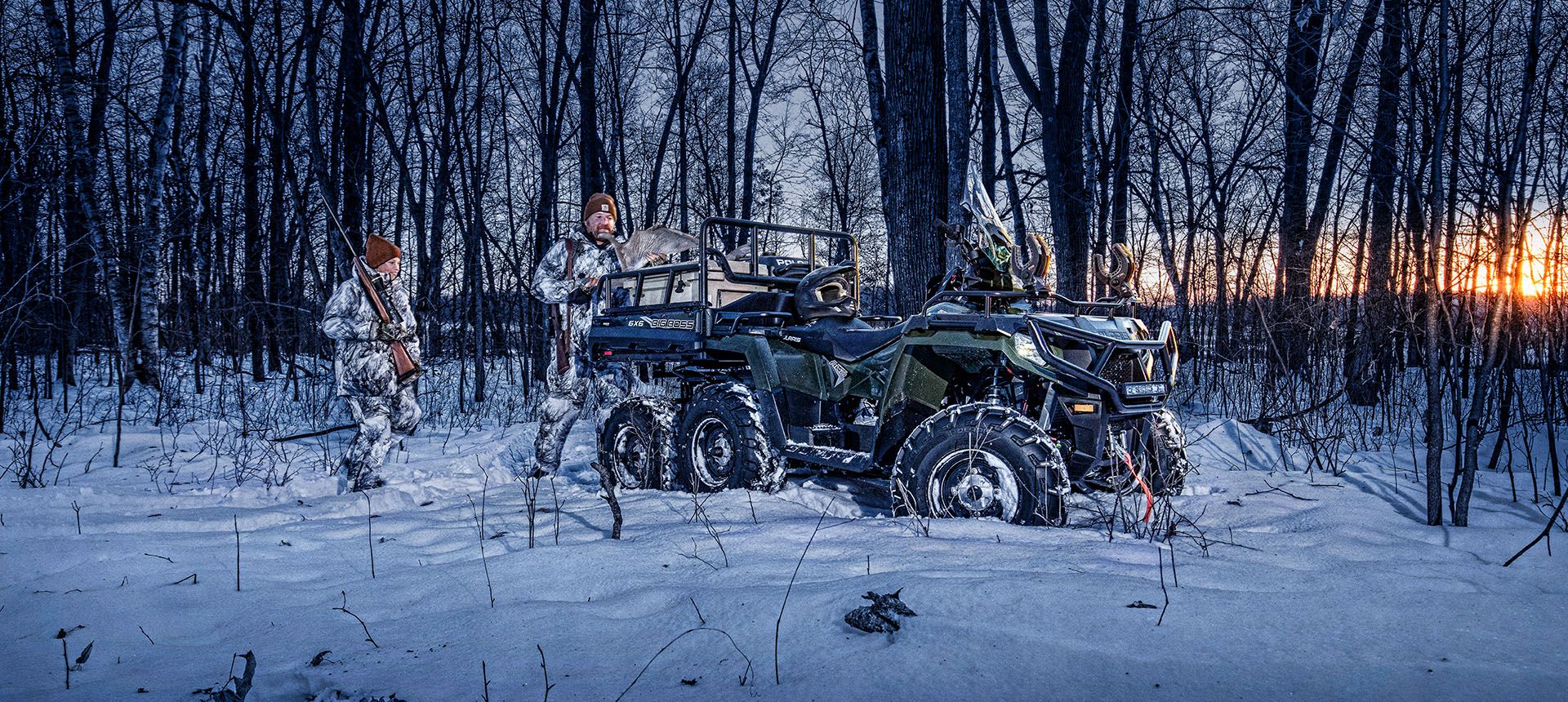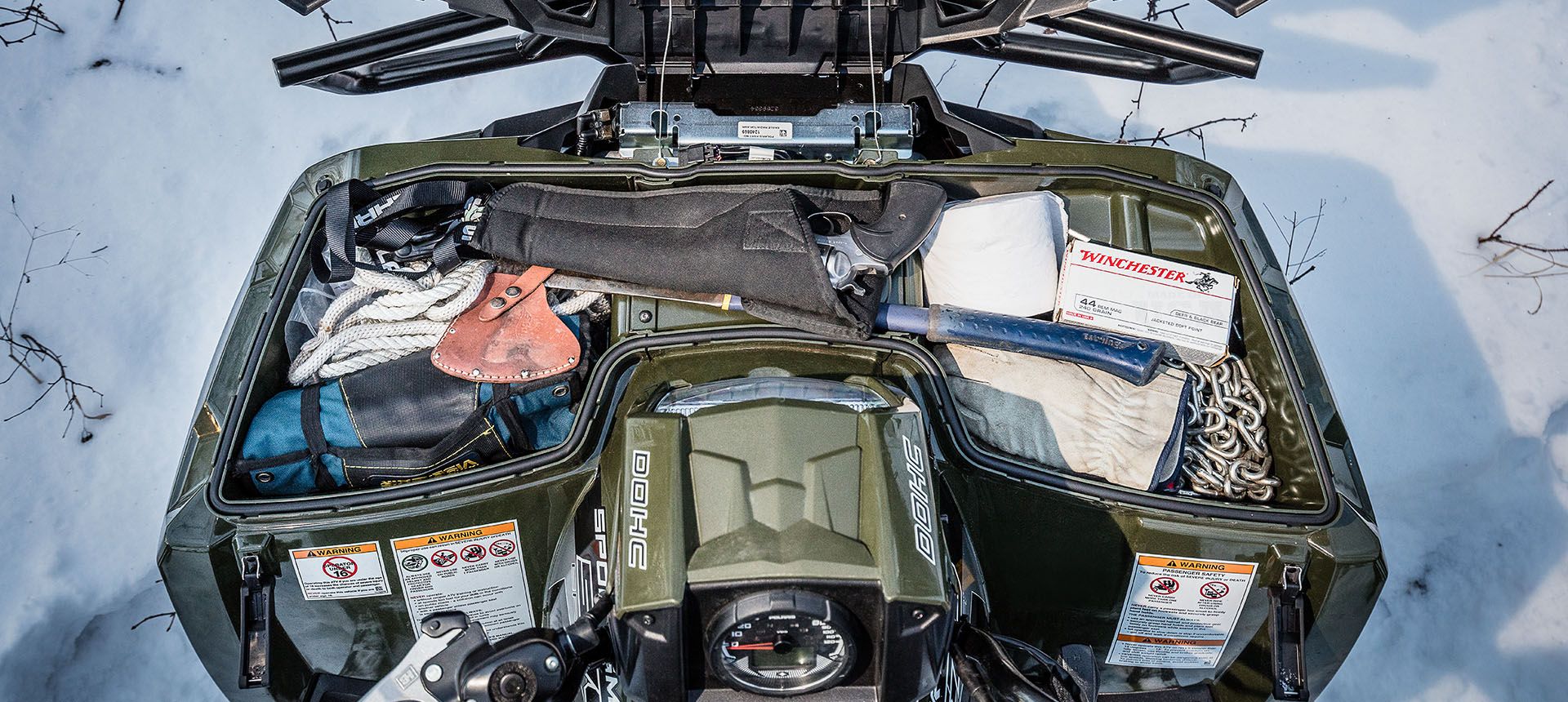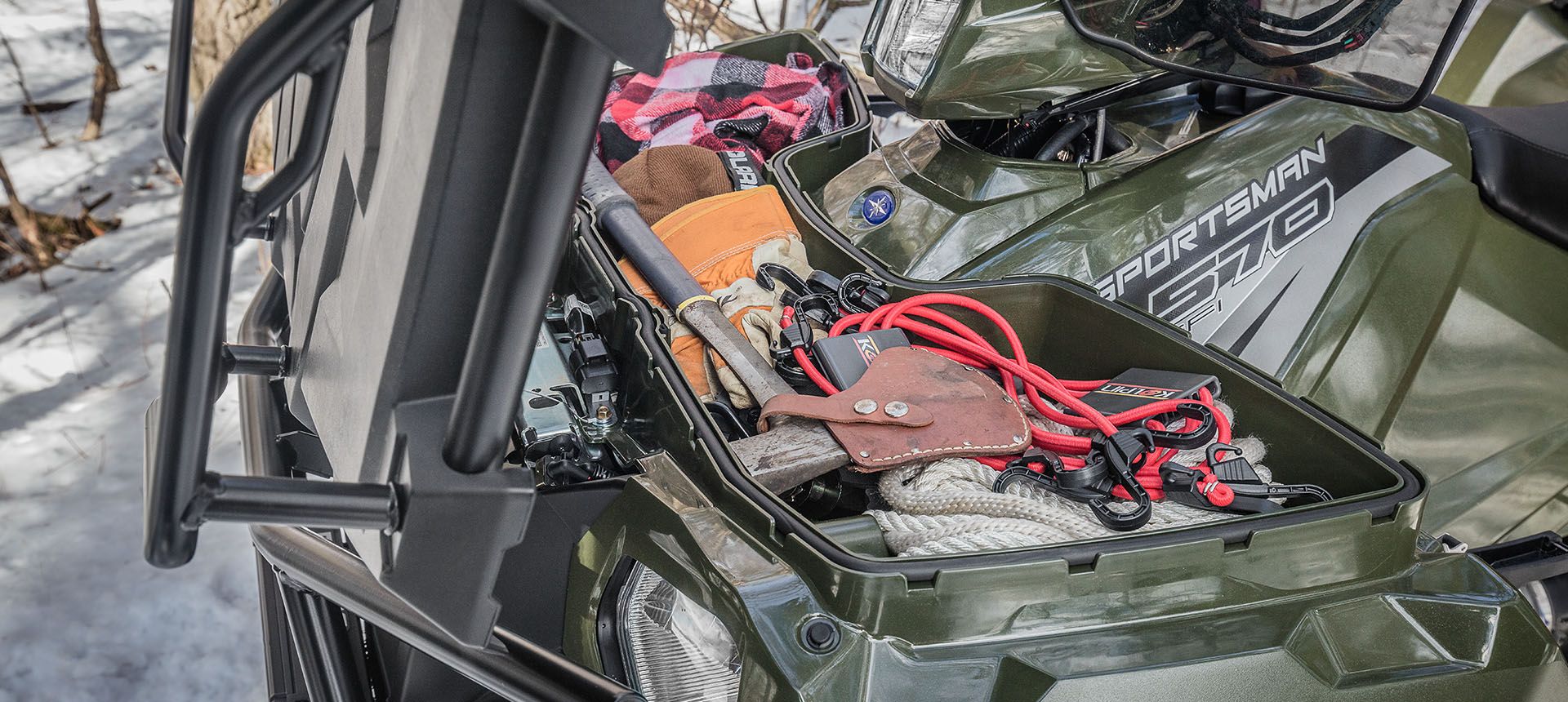 * El precio de venta sugerido por el fabricante (MSRP) está sujeto a cambios. El MSRP está sujeto a un potencial incremento de 5% para vehiculos reservados que se envían despues del 31 de Marzo del 2022. El MSRP excluye tarifas de destino y maniobra asi tambien, impuestos, título, licencia y registro. Precios de distribuidores pueden variar.

Todos los precios, las especificaciones, las reclamaciones y la información contenida en este sitio web se basan en el conocimiento actual disponible al momento de la publicación y están sujetos a cambios sin previo aviso, y Polaris no asume ninguna responsabilidad por cambios en los precios o las especificaciones. Polaris no asume ninguna responsabilidad por cualquier inexactitud, opiniones u omisiones en este sitio web. ©2021 Polaris Inc.