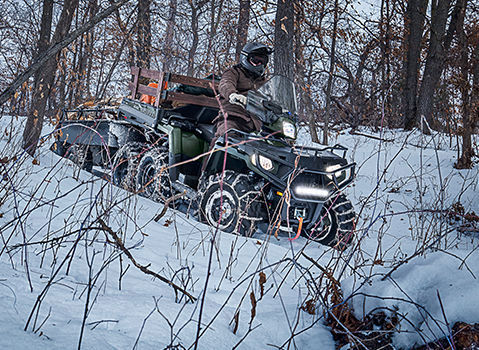 EL MEJOR 6X6, FABRICADO CON RESISTENCIA PARA LOS TRABAJOS MÁS GRANDES
Un ATV diseñado específicamente para enfrentarse a los trabajos más difíciles con facilidad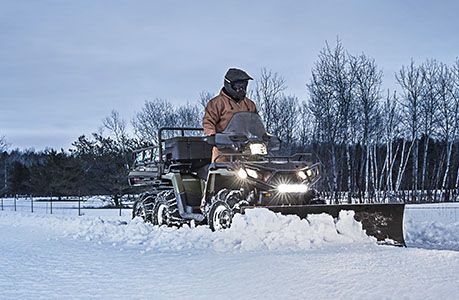 Navigate tight corners and tough terrain with 9.5" travel with Independent Rear Suspension (IRS), 11.5" ground clearance and an integrated passenger system to keep you both comfortable and planted on all four tires all-day long.
Heavy-duty chassis, 44 HP ProStar® engine with dual overhead cams and Electronic Fuel Injection (EFI) to keep you moving in any weather. Add 1,500 lb towing, 1,115 lb payload capacity and 800 lb dumping rear box to be ready for anything.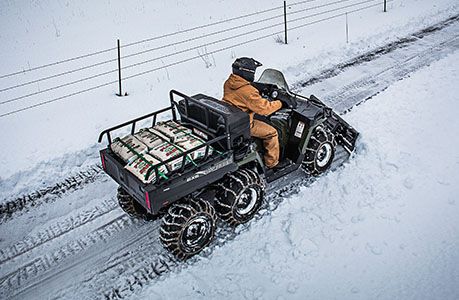 DURABLE. RELIABLE. LEGENDARY TOUGH.
6x6 True On Demand AWD for ultimate traction, the Engine Braking System (EBS) with Active Descent Control (ADC), industry's largest cargo system and high-volume 6.75 gal. fuel tank this Sportsman will never quit before you do.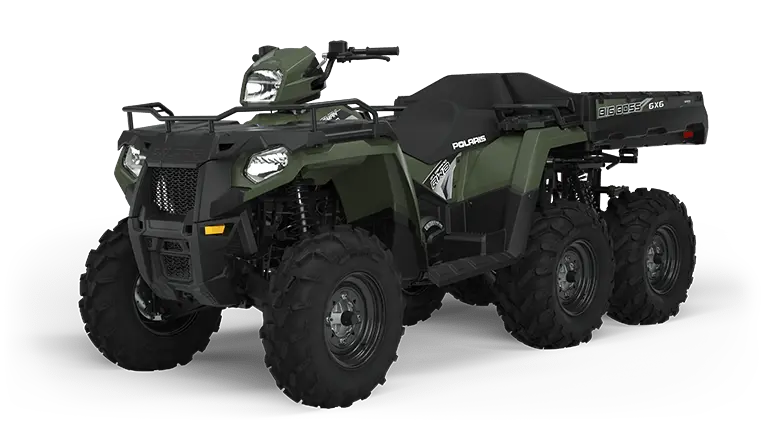 WIDTH

48"

HP

44

CLEARANCE

11.5"
Sportsman 6x6 570
Desde
$11,799
Precio de venta sugerido por el fabricante en EE. UU.
Trim & Color Options
Sage Green
INCLUDES
Versatile 1-up and 2-up Integrated Passenger Seating System
Close-Ratio True On-Demand AWD/2WD
44 HP ProStar Engine
Multi-Select Electronic Power Steering (EPS)
9.5" Travel Independent Rear Suspension
Engine Braking System (EBS) with Active Descent Control (ADC)
1,115 lb Payload Capacity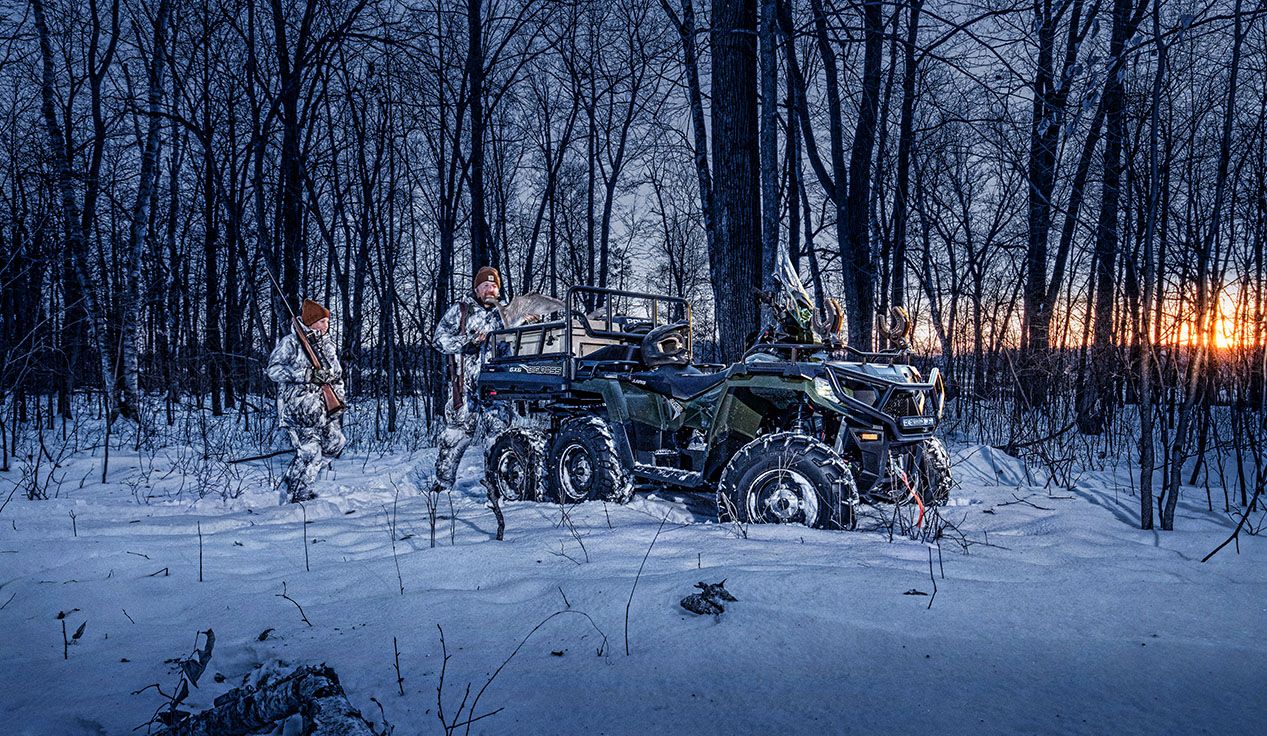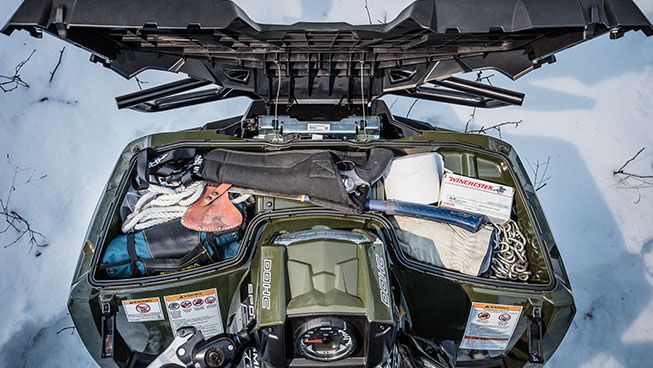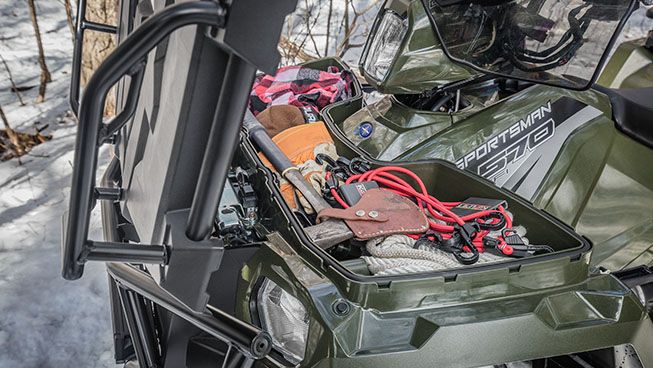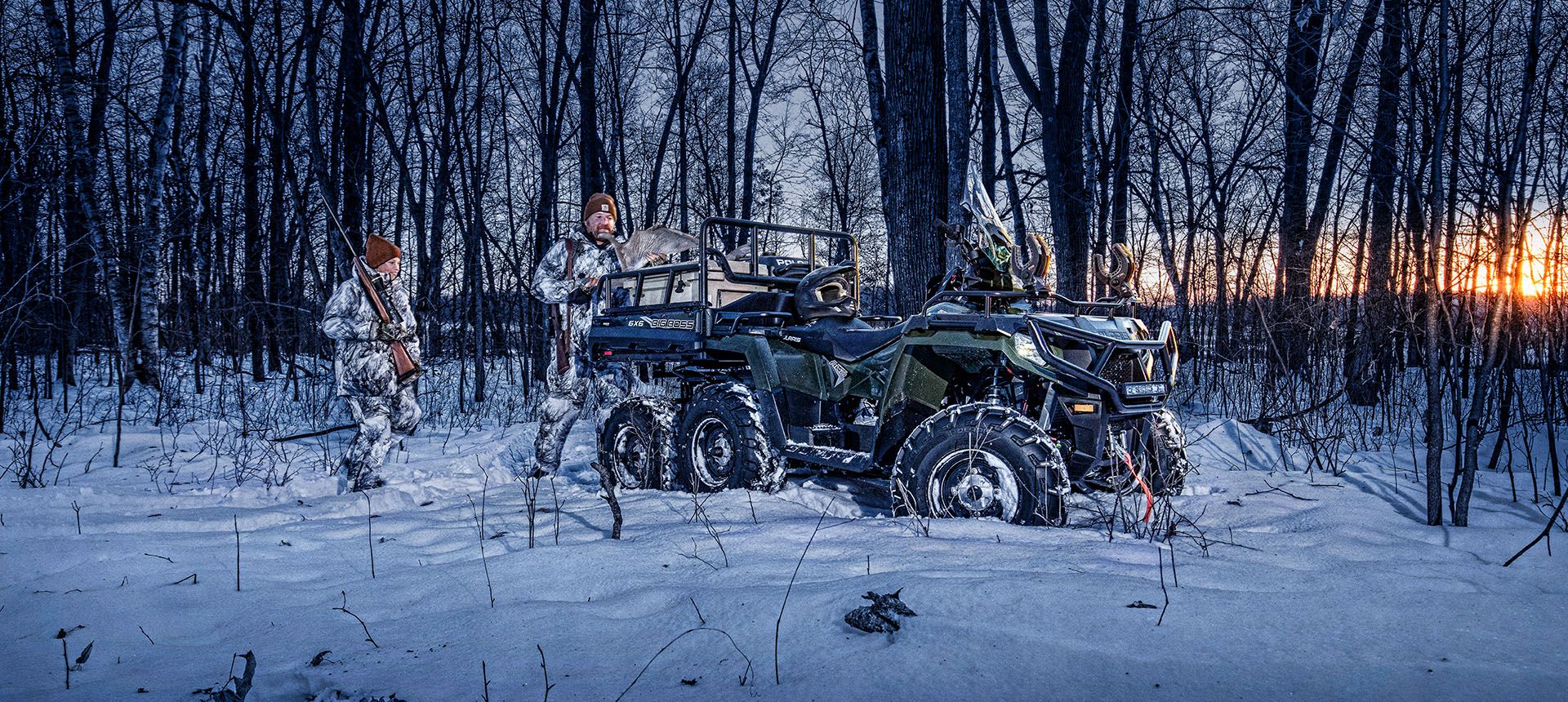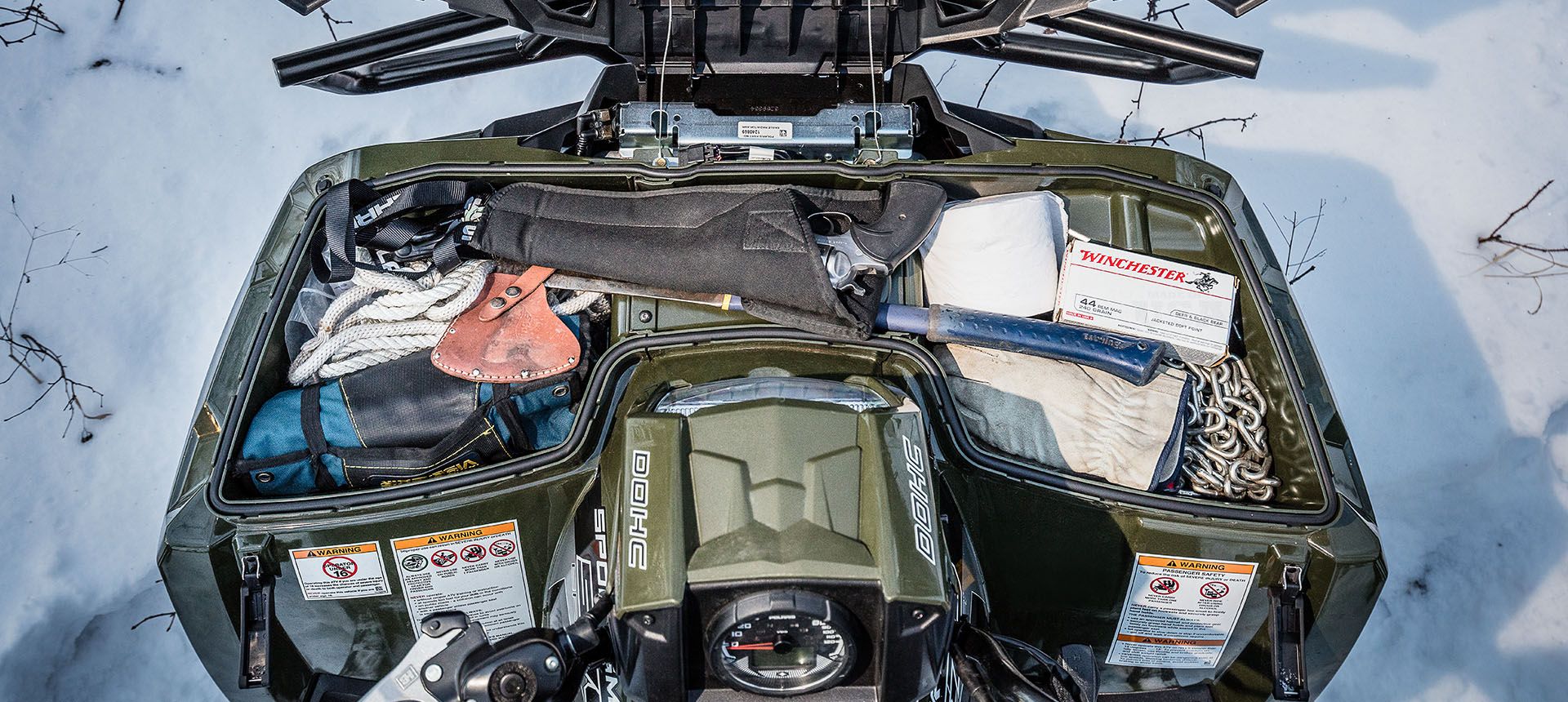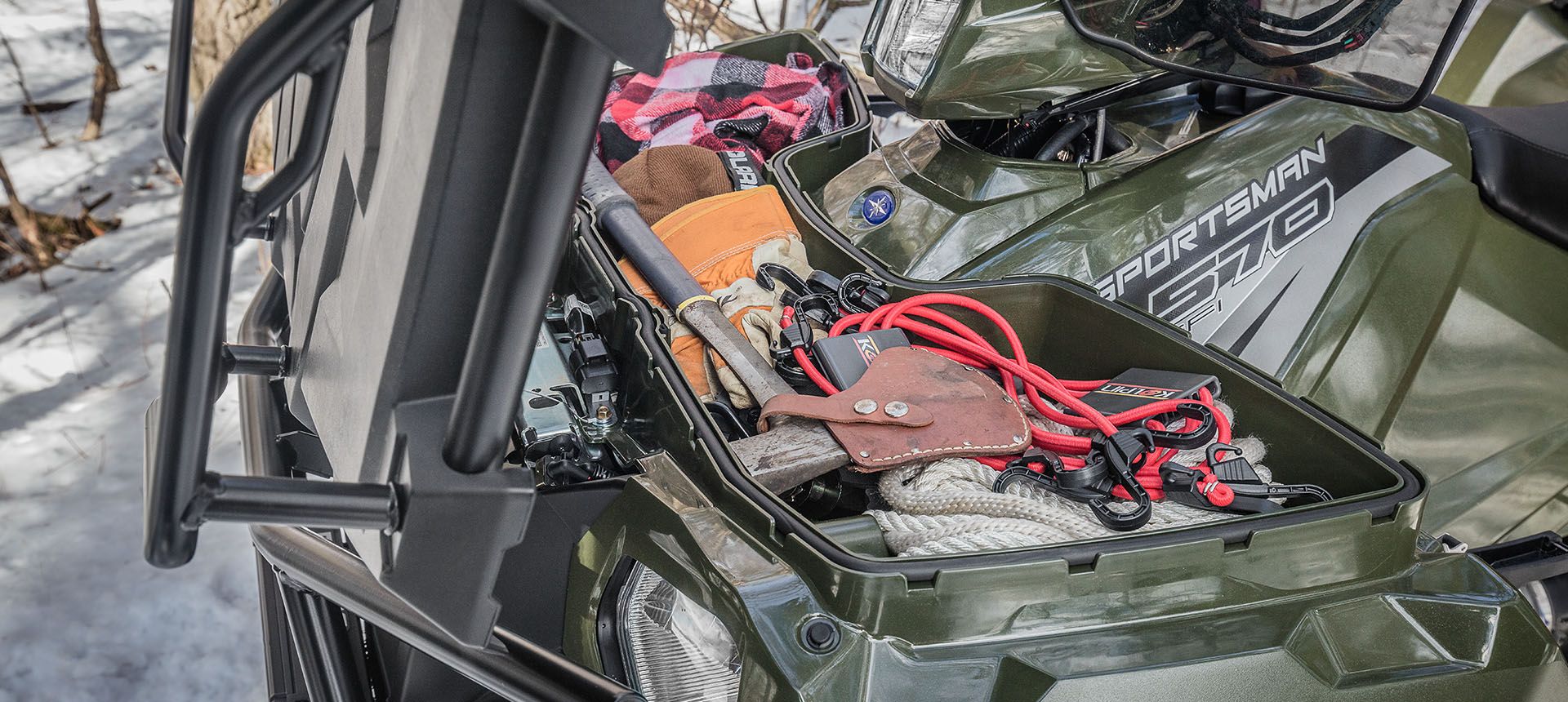 Todos los precios, especificaciones, afirmaciones e información contenidas en este sitio web se basan en el conocimiento actual disponible en el momento de la publicación y están sujetos a cambios sin previo aviso, y Polaris no asume ninguna responsabilidad por cambios en los precios o especificaciones. Polaris no asume ninguna responsabilidad por inexactitudes, opiniones u omisiones en este sitio web. © 2021 Polaris Inc.