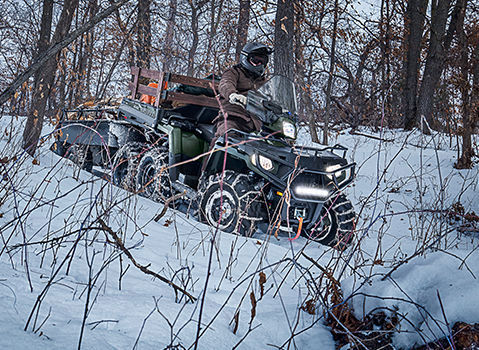 L'ULTIME 6X6 CONSTRUIT SOLIDE POUR LES PLUS GROS TRAVAUX
Un VTT spécialement conçu pour affronter facilement les tâches les plus difficiles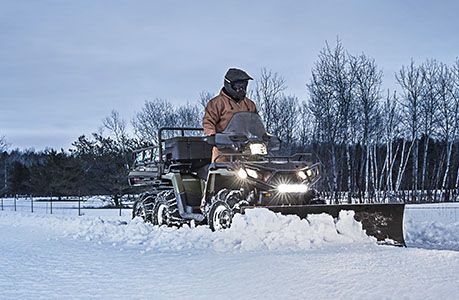 UNE RANDONNÉE AVEC PLUS DE PUISSANCE
Prenez des virages serrés et parcourez des terrains difficiles avec une suspension arrière indépendante (IRS) à débattement de 24,1 cm (9,5 po), un garde au sol de 29,2 cm (11,5 po) et un système de passager intégré pour vous garder à la fois confortable et planté sur les quatre pneus toute la journée.
Avec un châssis robuste, le moteur ProStar® de 44 HP à double arbre à cames en tête et injection électronique de carburant (EFI) est conçu pour vous permettre de vous déplacer dans toutes les conditions. Ajoutez une capacité de remorquage de 630 kg (1 500 lb), une capacité de charge utile de 505 kg (1 115 lb) et une benne arrière de 362 kg (800 lb) pour être prêt à tout.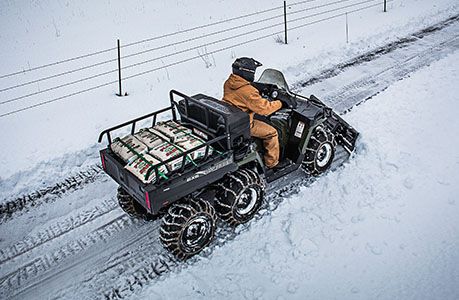 DURABLE. FIABLE. LÉGENDAIRE ROBUSTESSE.
Grâce à sa véritable traction intégrale sur demande à haute performance 6x6 pour une traction ultime, le système de frein moteur (EBS) avec contrôle actif de descente (ADC), le plus grand système de chargement de l'industrie et le réservoir de carburant de 6,75 gal de haut volume, ce Sportsman n'abandonnera jamais avant vous.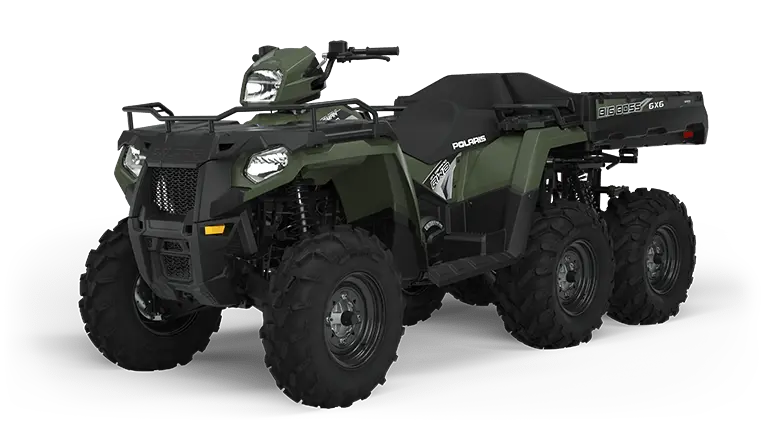 LARGEUR

121,9 cm (48 po)

HP

111,8 cm (44 po)

DÉBATTEMENT

29,2 cm (11,5 po)
Sportsman 6x6 570
À partir de
15 299 $
PDSF (CA)
Un supplément logistique de 200 $ s'appliquera
779 $ CA avec transport et preparation
Trim & Color Options
Sage Green
INCLUDES
Versatile 1-up and 2-up Integrated Passenger Seating System
Close-Ratio True On-Demand AWD/2WD
44 HP ProStar Engine
Multi-Select Electronic Power Steering (EPS)
9.5" Travel Independent Rear Suspension
Engine Braking System (EBS) with Active Descent Control (ADC)
1,115 lb Payload Capacity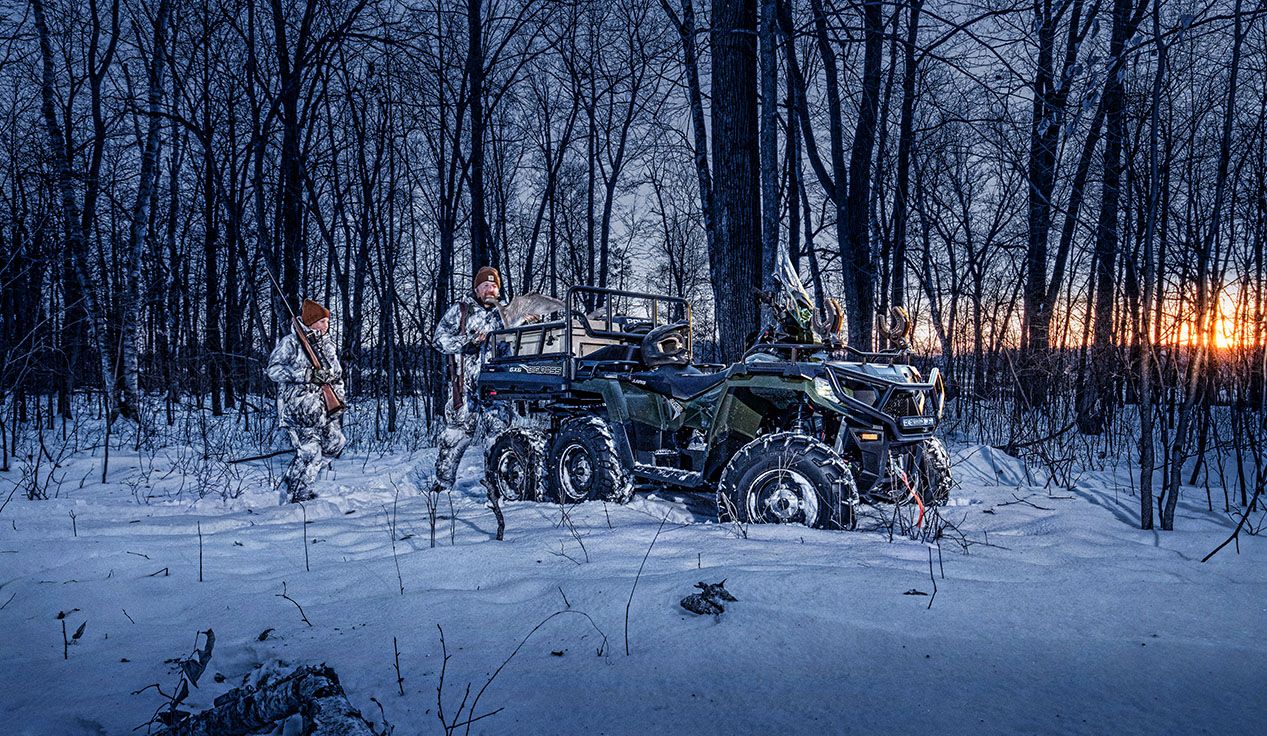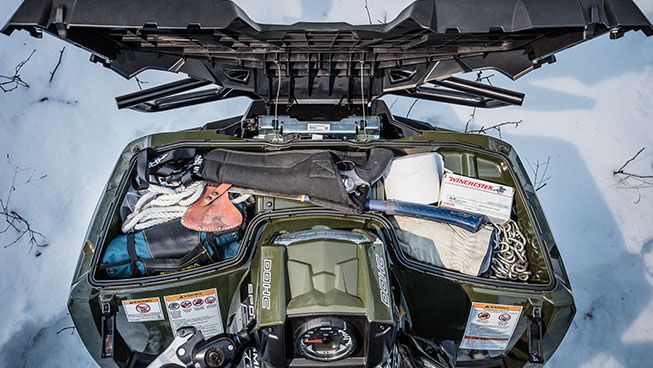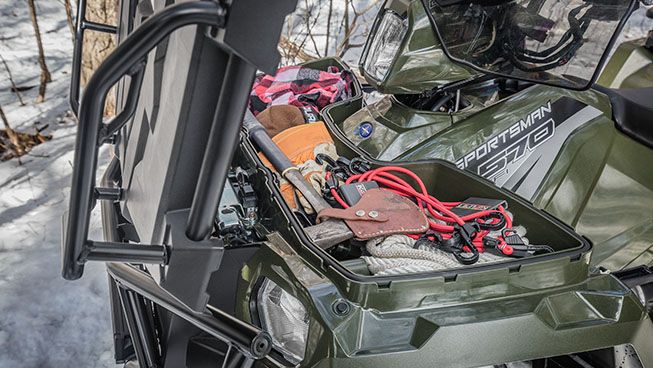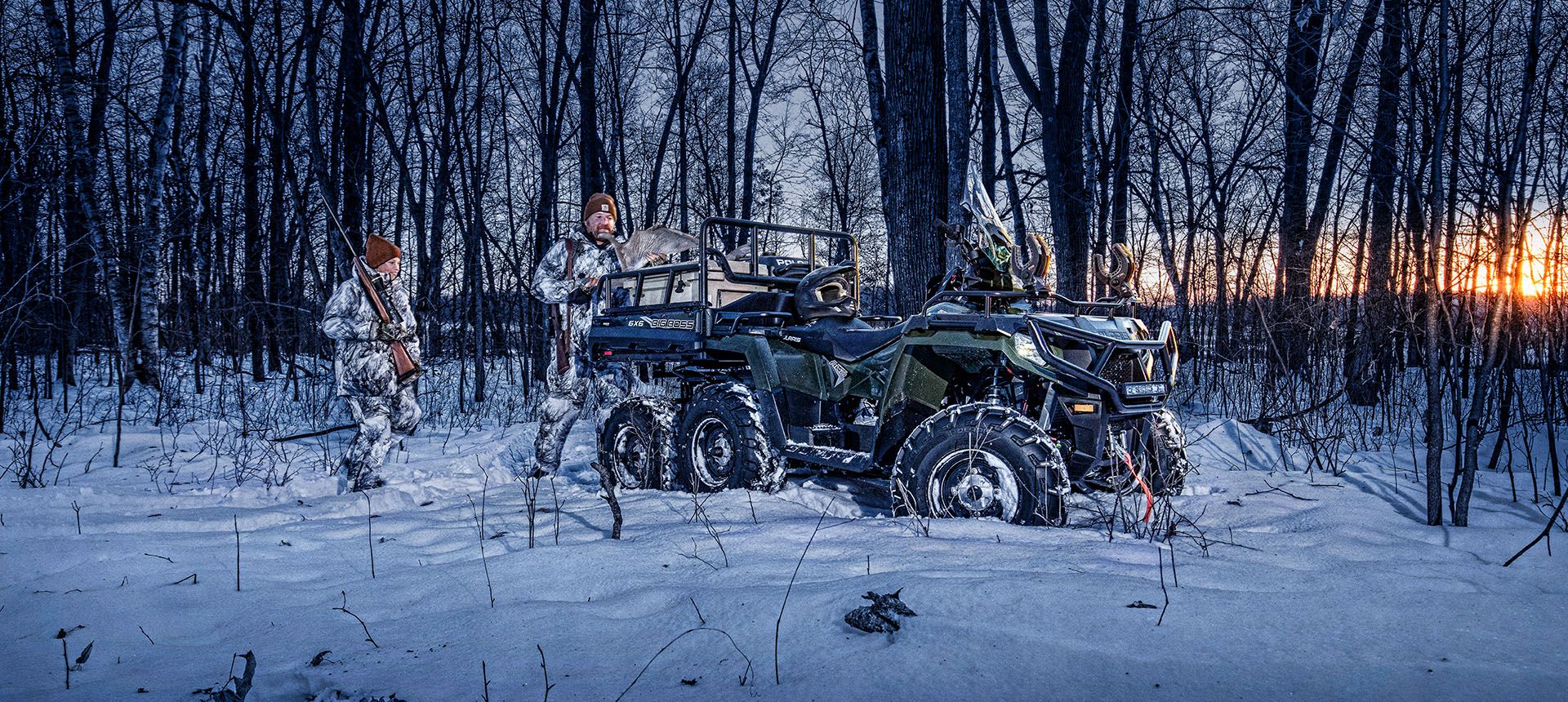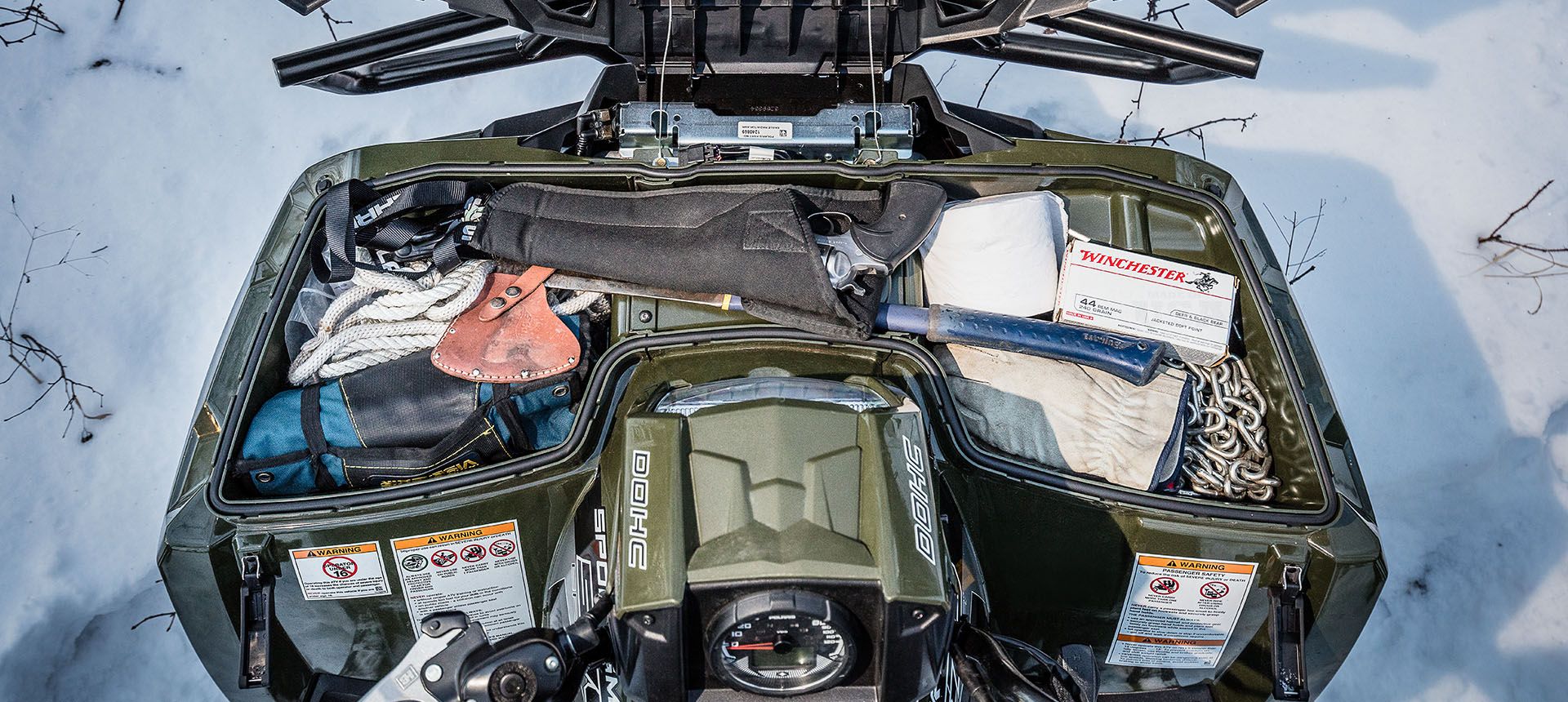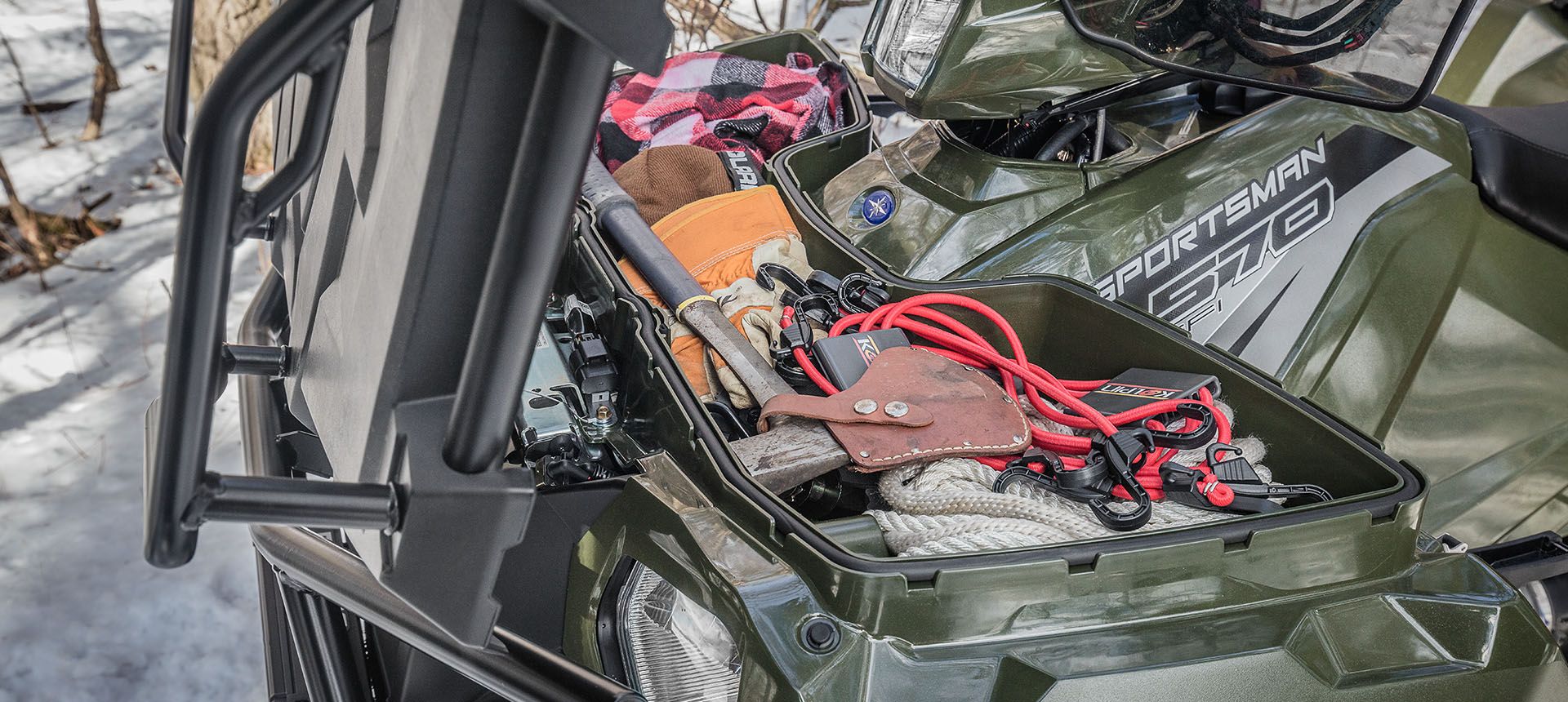 * Le prix de détail suggéré par le fabricant (PDSF) peut changer. Le PDSF est soumis à une augmentation potentielle maximale de 5 % pour les véhicules pré-commandés expédiés après le 31 mars 2022. Le PDSF exclut également les frais de destination et de traitement, les taxes, le titre, la licence et l'enregistrement. Les prix des concessionnaires peuvent varier.

L'ensemble des prix, spécifications, affirmations et renseignements sur ce site Web sont fondés sur la connaissance actuelle disponible au moment de leur publication et peuvent être modifiés sans préavis et Polaris n'assume aucune responsabilité pour les changements dans les prix ou les spécifications. Polaris n'assume aucune responsabilité concernant d'éventuelles inexactitudes, opinions ou omissions apparaissant sur ce site Internet. ©2021 Polaris Inc.