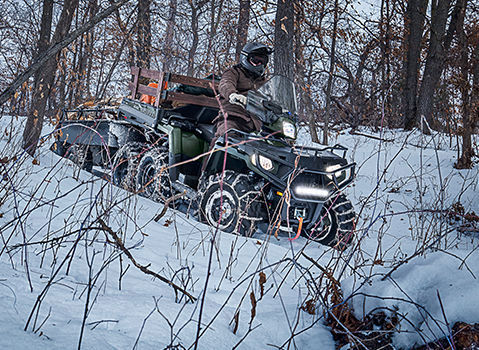 L'ULTIME 6X6 CONSTRUIT SOLIDE POUR LES PLUS GROS TRAVAUX
Un VTT spécialement conçu pour affronter facilement les tâches les plus difficiles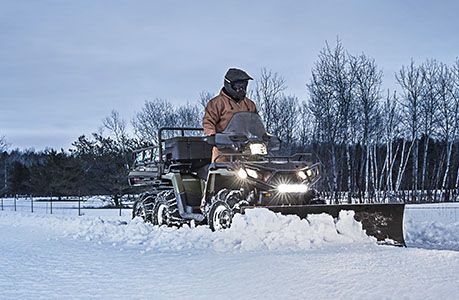 Navigate tight corners and tough terrain with 9.5" travel with Independent Rear Suspension (IRS), 11.5" ground clearance and an integrated passenger system to keep you both comfortable and planted on all four tires all-day long.
Heavy-duty chassis, 44 HP ProStar® engine with dual overhead cams and Electronic Fuel Injection (EFI) to keep you moving in any weather. Add 1,500 lb towing, 1,115 lb payload capacity and 800 lb dumping rear box to be ready for anything.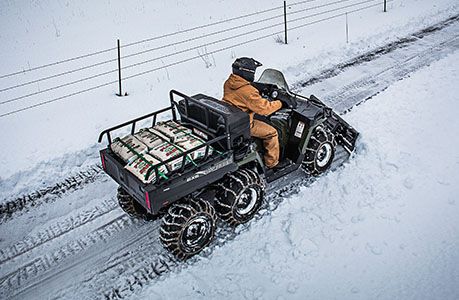 DURABLE. RELIABLE. LEGENDARY TOUGH.
6x6 True On Demand AWD for ultimate traction, the Engine Braking System (EBS) with Active Descent Control (ADC), industry's largest cargo system and high-volume 6.75 gal. fuel tank this Sportsman will never quit before you do.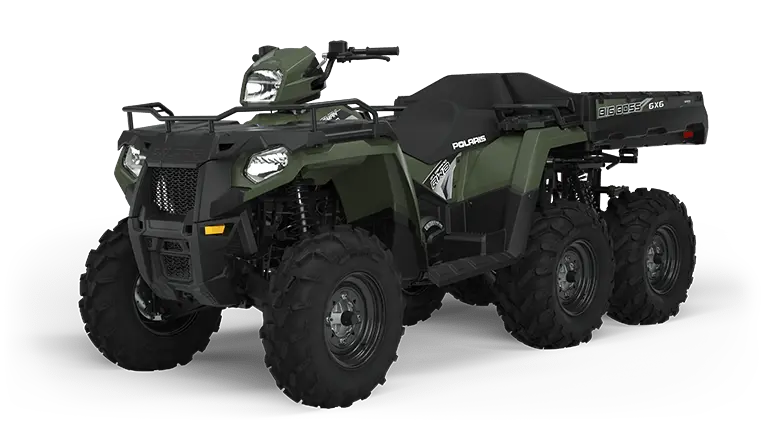 WIDTH

48"

HP

44

CLEARANCE

11.5"
Sportsman 6x6 570
À partir de
14 499 $
PDSF (CA)
Trim & Color Options
Sage Green
INCLUDES
Versatile 1-up and 2-up Integrated Passenger Seating System
Close-Ratio True On-Demand AWD/2WD
44 HP ProStar Engine
Multi-Select Electronic Power Steering (EPS)
9.5" Travel Independent Rear Suspension
Engine Braking System (EBS) with Active Descent Control (ADC)
1,115 lb Payload Capacity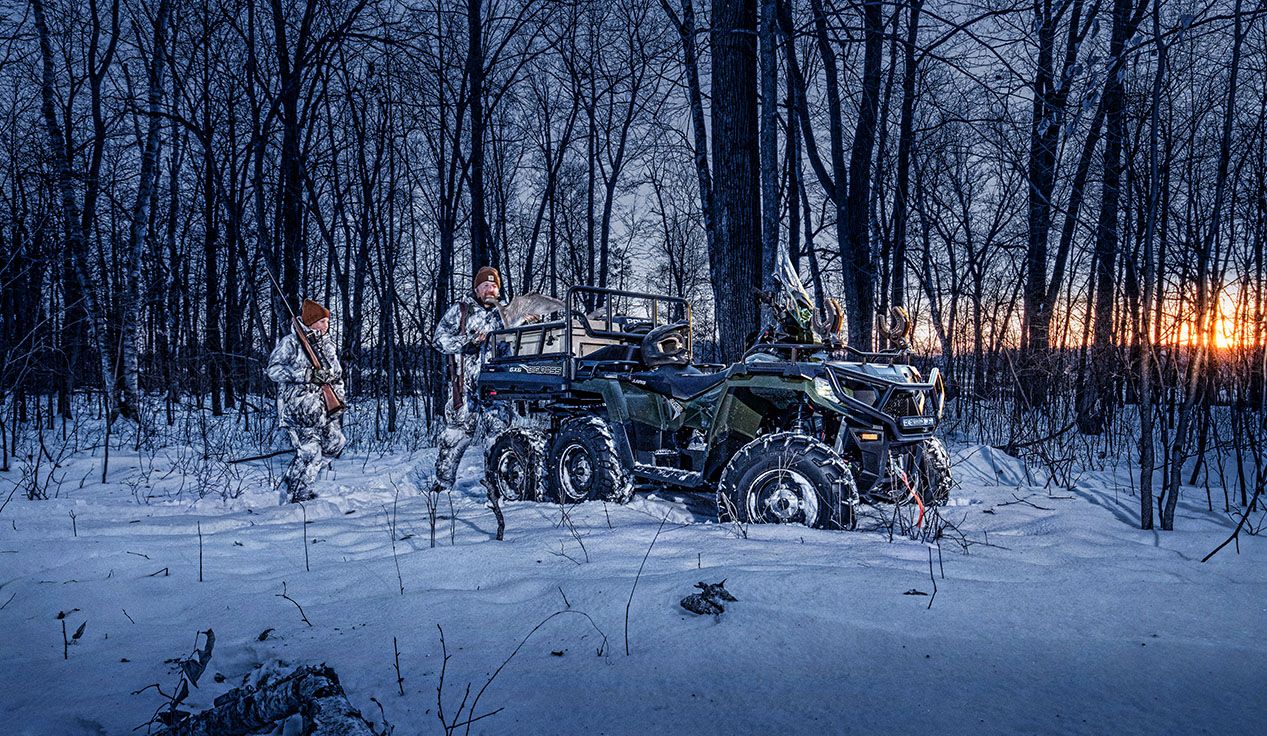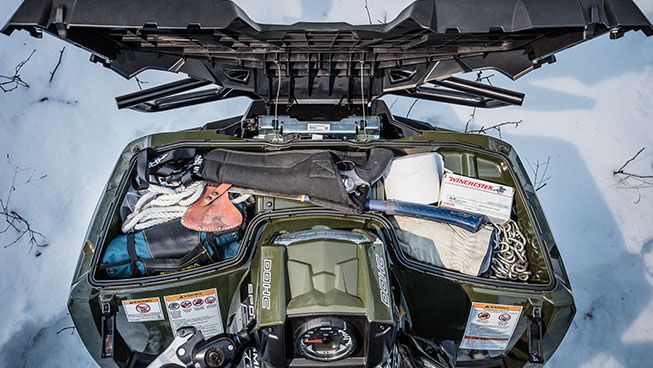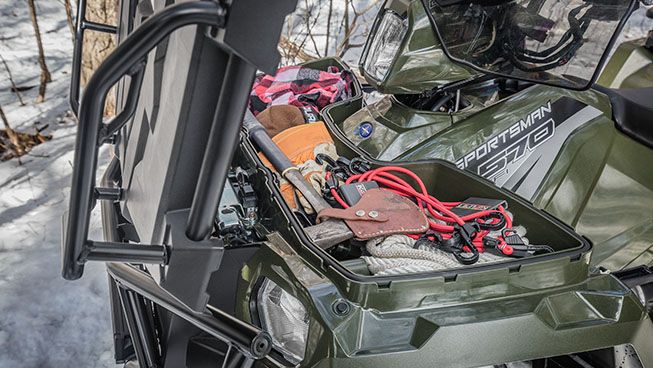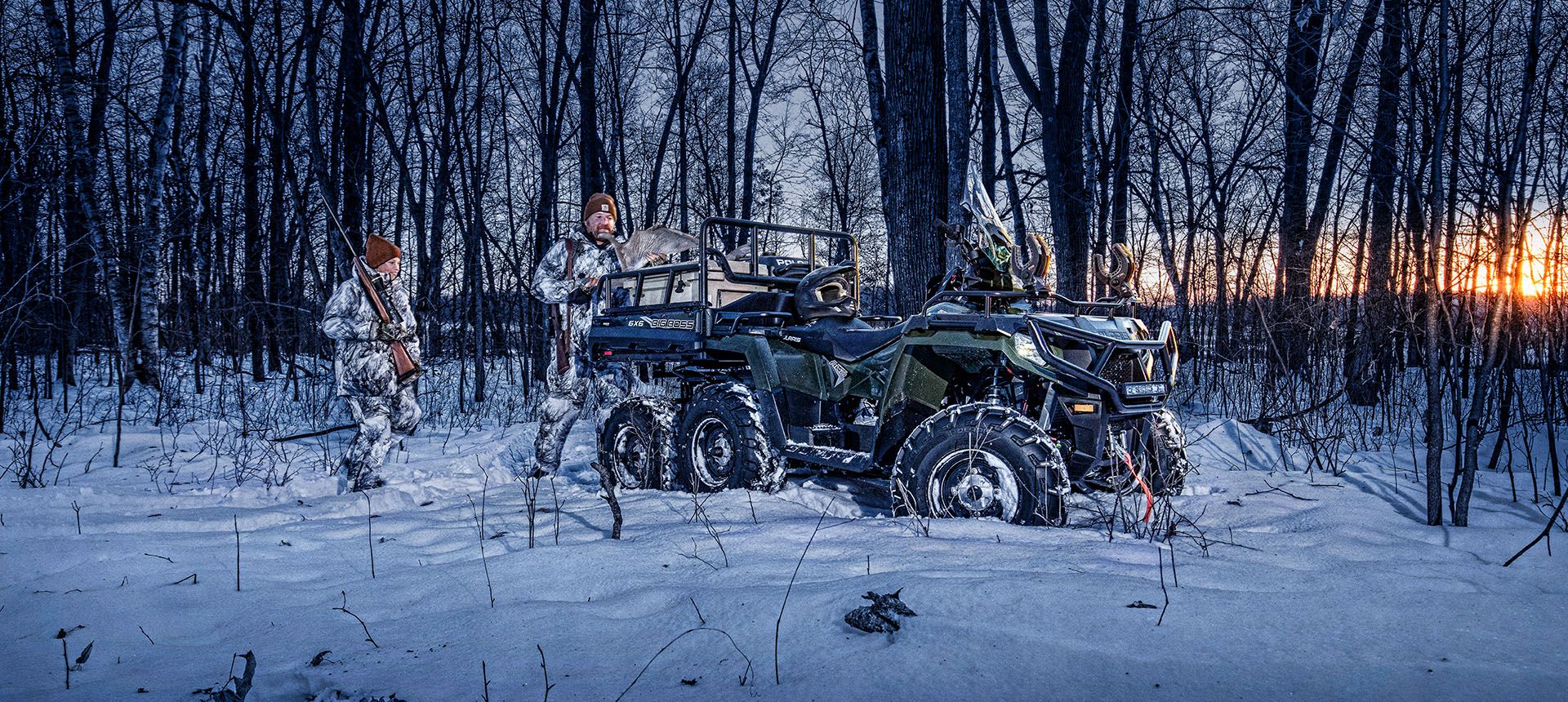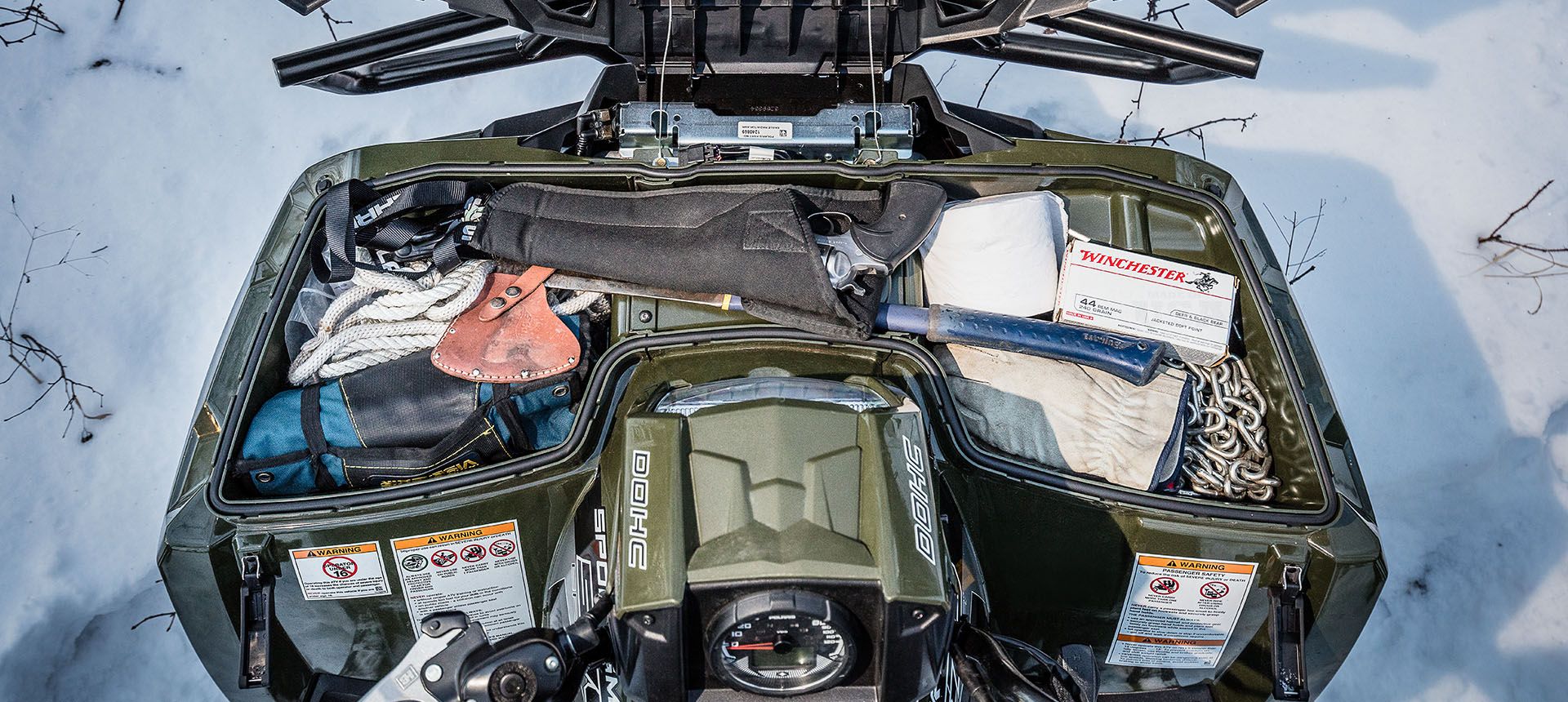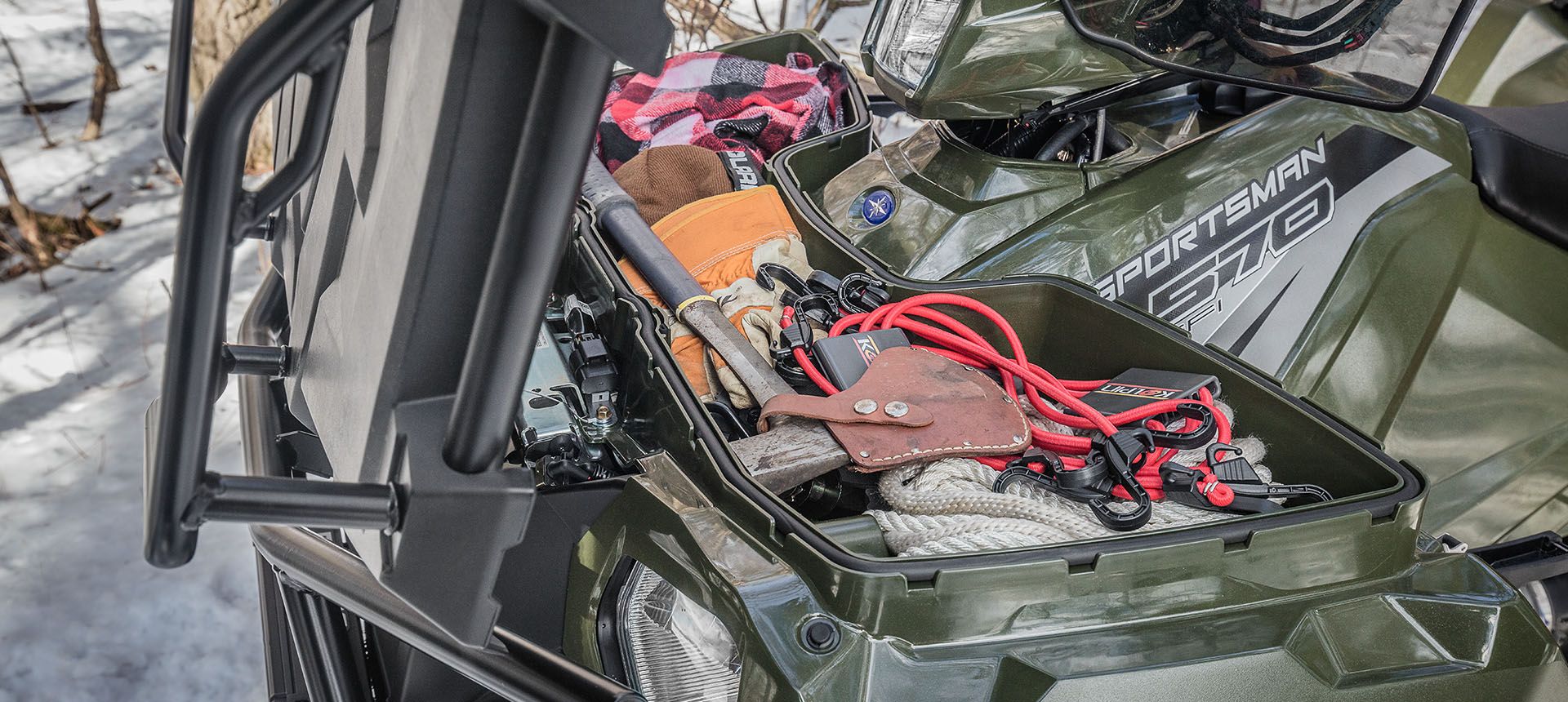 Tous les prix, spécifications, réclamations et informations contenus sur ce site Web sont basés sur les connaissances actuelles disponibles au moment de la publication et sont sujets à changement sans préavis, et Polaris n'assume aucune responsabilité pour les changements de prix ou de spécifications. Polaris n'assume aucune responsabilité en cas d'inexactitude, d'opinion ou d'omission sur ce site Web. © 2021 Polaris Inc.